Tired of bowling in unattractive house shoes? Buy a pair of cool bowling shoes from BowlerX.com. We offer a wide selection of shoes for men, women, and kids, and hundreds of other accessories at unbeatable prices. When you need help making a decision, we can help!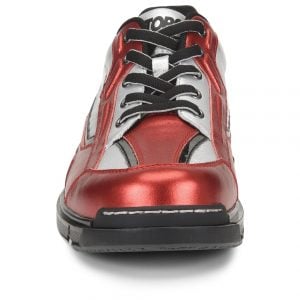 BowlerX.com is an authorized dealer for major brands like 3G, Brunswick, Columbia, Dexter, DV8, Ebonite, Hammer, Motiv, Roto Grip, Storm, and Track, and we stand behind every sale. We are rated #1 for customer service, product knowledge, and pricing. When you shop with us, you will receive first quality products at the lowest prices.
We have a large in-stock inventory. Of course, there are times when the most popular products will fly off the shelves, but, if we don't have it now, we can get it for you fast!
Customer Favorites
Whether you are a casual bowler or a professional, you should invest in the right pair of bowling shoes to improve your game. Here are a few customer favorites and descriptions of their cool features:
Storm SP3 Metallic: The metallic SP3 takes cool bowling shoes to a whole new level. This is the first Storm shoe to feature Toehold Hyperflex Engineering (THE) technology that increases the shoe's flexibility and durability and ensures proper alignment. Enjoy the soft full-grain leather uppers, molded midsole with classic raised shank and heel, and the totally interchangeable sole and heel construction. This shoe is right or left convertible.
3G Tour Ultra:  Tour Ultra shoes are made from the lightest, most durable, and coolest type of leather available – kangaroo leather – that shapes to your feet for a perfect fit. Available in several colors, they come with an assortment of interchangeable soles, heels, cleats, and a replaceable DuPont Kevlar toe cap. They allow you to adjust your shoes instead of your game to suit the conditions of any approach.
Dexter Jenna II: What could be cooler than a pair of bowling shoes with exceptional breathability, remarkable comfort, excellent durability, and great style?  The Jenna II has a lightweight, breathable knit upper that is designed to keep your feet comfortable and sweat-free. The interior is completely lined in fabric helps prevent irritation, blistering, and excessive rubbing. The footbeds are removable and easy to clean. With an attractive black, grey, and pink modern color scheme and all-day comfort. It's hard to go wrong!
Storm Skye: Do you have narrow feet? These feminine bowling shoes offer a great fit. The interior is completely lined with a soft fabric to prevent irritation and blistering. The rubber outsole gives you the traction you need for sliding and braking, and a padded tongue and collar provide additional comfort and ankle support. Even if you wear them all day to bowl, you won't experience any foot pain or discomfort. And Skye's cool and sporty multi-color design will coordinate with many different outfits in your wardrobe.
Choose a comfortable, durable and affordable pair of cool bowling shoes from BowlerX.com to ensure you get the most out of your game. Give us a call at 844.269.5379 or contact us online.