Custom made bowling balls from BowlerX.com can bring your team together, make a statement to the world, or serve as a parting gift for a bowling-themed party.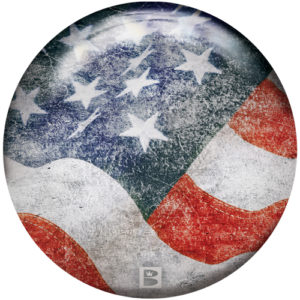 Bowling enthusiasts can also come to us for bowling balls of all brands, types, weights, and coverstock options. Whether you want the newest bowling balls available or prefer to save a penny with closeout and discontinued balls, come to BowlerX.com. We offer first runs, no seconds or blems as an authorized dealer for the major bowling brands.
BowlerX.com provides low prices, hassle-free returns, and free shipping! We've been recognized as first-rated for the customer support we provide and the product knowledge of our staff. Our mission is to spread the love of bowling with education and products.
The Benefits of Having Your Own Ball
When bowlers begin their bowling adventures, they'll use house balls provided by the local bowling alley. When bowling is an occasional activity, these balls work just fine, but when it becomes a hobby or leads to league membership, having a personal bowling ball is ideal. You'll find it easier to improve your game when you have a bowling ball that behaves predictably.
Suits Your Grip
Finding the perfect ball at the lanes wastes time you could be bowling. Bowling balls that perfectly fit come by buying your own ball and customizing it to your hand. BowlerX.com offers the option to custom drill. Simply visit your local pro shop for hand span and finger measurements.
Having a custom drilled ball will allow you to throw a bowling ball two pounds heavier. More weight means more momentum and a stronger throw.
Improved Bowling Ball Performance
The house balls at the bowling alley are likely made with a plastic coverstock. These balls are frequently used and need to be able to take a beating. As your bowling skills advance, you'll probably grow more interested in urethane and reactive resin bowling balls in order to increase the friction on the lanes for greater hook potential.
BowlerX.com Custom Made Balls
At BowlerX.com, you can have a custom ball made just for you, your team, or a friend or family member who loves the game. With a high resolution graphic of a photo, logo, or other image, you can easily have a ball personalized.
For complete customer satisfaction, BowlerX.com will ask for pre-approval before production is complete. We can make adjustments until you're completely satisfied. From the point of approval, expect a 2-4 week wait.
These balls are the perfect gift for the bowling lover. With a plastic/polyester coverstock, the ball will be ideal for the beginner as well as an advanced bowler for picking up the spare. Make sure to send your hand measurements for custom drilling.
The only customizations we can't provide include clear bowling ball designs. We're unable to inject objects into clear balls.
We also don't customize with a copyrighted image. The image needs to be one that you personally created or is otherwise unlicensed. Copyright laws prevent us from using licensed imagery.
Imagine the fun of custom made bowling balls for your bowling team or as a gift for a bowling enthusiast. BowlerX.com provides this service as well as a comprehensive catalog of other bowling balls, bags, shoes, and other accessories. Call (844) 269-5379 to place an order or ask questions regarding your customization.