BowlerX.com is the premiere destination for those in the market for Dexter bowling shoes or any other bowling-related merchandise. We have a huge inventory with all of the top brands at low prices.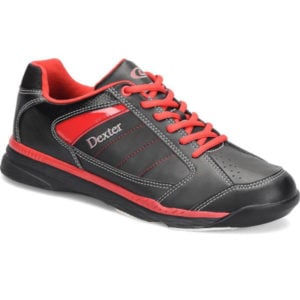 Operating out of Bethlehem, PA, BowlerX.com, owned, founded, and operated by Lee Sandt, a PBA member, is committed to sharing the love of bowling. We offer informed customer service, free shipping, and hassle-free returns. We don't sell blems or seconds, and if an item you seek is missing from our inventory, we can source it within three days or less. Since our opening in 2008, we have continuously endeavored to be the best source for bowling related merchandise.
Why Choose Dexter Bowling Shoes
Bowling shoes help bowlers perform well without injury. Dexter creates bowling shoes for bowlers of all ages and genders.
Dexter bowling shoes offer style as well as comfort and game improvement. These shoes include various advantages like interchangeable sole and heel combos and traction soles. Your game will improve with a pair of Dexter bowling shoes on your feet, not to mention the statement of intent your choice will make. Let the competition know that you know what works with the right bowling shoes from Dexter.
Dexter Bowling Shoes for Men
Left-side dominant, right-side dominant, wide width, mid-top, and any other shoe need finds a match in the Dexter branded men's bowling shoes at BowlerX.com. Options include the 9 HT Boa, SST 8 Power Frame Boa, SST 8 Pro, SST 6 Hybrid Boa, Match Play, C9 Lazer Boa, Pro-Am II, Pro Boa, Kam, Timber, Turbo Pro, Ricky IV, and more. You'll have no problem matching the functionality you need with the style you desire.
Dexter Bowling Shoes for Women
The Dexter line of bowling shoes for women offers versatile style, high quality, and standard-setting innovations. Some of the shoes within our inventory include the Dexter Ultra Groovy, the Pro Boa, the Groove IV, the Kerrie, the SST 8 Power Frame Boa, the Dani, the 9 ST, the Raquel V, the Vicky, the Kristen, and many more.
Dexter Bowling Shoes for Kids
For kids, bowling shoes can keep them from yucking up the bowling lanes, sliding too quickly on the oil and hurting themselves, and otherwise causing injury. We at BowlerX.com stock two types: The Ricky IV and the Raquel V Jr.
Having your own bowling shoes is highly advantageous to your game and worth buying if you bowl at least somewhat regularly. Not only will you be safer, have more predictable play, and score more points, but you'll also avoid the germs and who knows what else inside the house shoes that you can rent.
We realize that buying shoes online can be iffy since you can't try them on to make sure that the sizing is spot on, but we take returns without any questions asked. All that we require is that the items returned are new and either double-bagged or double-boxed to protect them during the return trip.
Whether you're shopping for yourself or for a gift, Dexter bowling shoes from BowlerX.com provide style and performance as you make your way to the bowling lanes. With our online catalog, you can shop around the clock, and if you need a bit of help choosing the right pair, reach out by dialing (844) 269-5379.