Dexter is one of the most popular brands of bowling shoes. If you are searching for high-quality men's bowling footwear, look no further than BowlerX.com!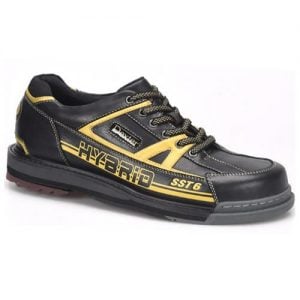 BowlerX.com is a family owned business based in Bethlehem, Pennsylvania. We are rated #1 for pricing, product knowledge, and customer service. When you shop with us, you can be sure that you will receive top-of-the-line products from major brands like Roto Grip, Hammer, Brunswick, Columbia, Dexter, DV8, Ebonite, Lord Field, Motiv, Storm, and Track. And we will provide you with excellent prices as well!
We offer:
Friendly, knowledgeable customer service
No hidden fees
Easy online ordering
No seconds or blems
Products from all major brands
High quality bowling products at the lowest prices
FREE standard ground shipping
A simple return policy- no hassles and no questions asked
About Dexter Bowling Shoes
Dexter has produced high-quality bowling footwear for more than 50 years. Founded in 1957, the American company started with its traditional boat shoe and has become the premier name in bowling shoes.
Dexter bowling shoes are renowned for their comfort, durability, and stylish designs. Innovations like their patented interchangeable sole and heel combinations have had a huge impact on the sport, and their newest traction soles will help you focus on technique and approach.
Dexter Kam Men's Bowling Shoes: The Dexter Kam features a cotton canvas upper with side vents. These slip-ons are lightweight, cool, and comfortable, but durable enough to last game after game. The molded removable blown EVA footbed offers superb cushioning. These shoes come with universal soles and can be used by both right- and left-handed bowlers. They are also quite versatile and can be worn in and out of the bowling alley.
Dexter Kory II Men's Bowling Shoes: With a sporty faded denim look, the Dexter Kory II shoes feature a padded collar, a cotton canvas upper, and are fully fabric lined to give you a comfortable fit. The shoes are lightweight, and the canvas fabric is very breathable, enabling your feet to stay cool at all times. Both shoes are equipped with S8 Microfiber Slide Soles and can be used by right and left-handed bowlers.
Dexter The 9 HT Men's Bowling Shoes: Comfortable, durable, and innovative, these shoes have a revolutionary toehold system that will keep you bowling longer. The Toehold Hyperflex Engineering (THE) system extends the life of the shoes and adds flexibility to your foot. A molded mid-sole with a raised heel and shank provides a more old-school feel. Thanks to the fully interchangeable slide and traction soles, you can just remove a worn-out part instead of replacing the whole shoe.
BowlerX.com carries a wide range of must-have bowling equipment for everyone from new to professional bowlers. Choose from our huge selection of bowling balls, bags, shoes, gloves, tape, towels, ball cleaners and polish, grip sacks, wrist braces and supports, and over 2,000 top-quality products at the lowest prices.
For a huge selection of Dexter men's bowling shoes, visit BowlerX.com. If you need help making a decision or need more information, give us a call at 844.269.5379, or reach out to us online.