For Dexter women's bowling shoes or shoes from other top brands, visit BowlerX.com, where you'll find a huge selection!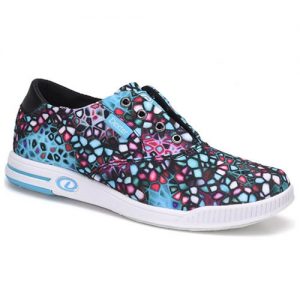 BowlerX.com is based in Bethlehem, Pennsylvania and rated #1 for customer service, product knowledge and pricing. When you are shopping for bowling products, you can be sure that you will receive first quality products at affordable prices.
The BowlerX.com Difference
Trusted since 2008 as one of the largest online bowling retailers in the U.S.;
More than 2,000 top-quality products at the lowest prices;
Authorized dealer for all of the brands we sell;
We stand behind every sale;
You will never receive seconds or blems;
Easy online ordering;
No hidden fees;
FAST & FREE standard ground shipping;
Simple return policy – no hassles, no questions asked;
Friendly, knowledgeable customer service.
Although we maintain a large in-stock inventory, there will be times when the most popular products will fly off the shelves. If we don't have it now, we can get it for you fast!
About Dexter Bowling Shoes
Dexter has produced high-quality bowling footwear for men, women and kids for more than 50 years. Founded in 1957, the American company started with a traditional boat shoe and has become the premier name in bowling shoes.
Dexter bowling shoes are renowned for their comfort, durability, and stylish designs. Innovations like their patented interchangeable sole and heel combinations have had a huge impact on the sport, and their newest traction soles will help you focus on technique and approach.
Dexter Jenna II: What could be cooler than a pair of bowling shoes with exceptional breathability, remarkable comfort, excellent durability, and great style?  The Jenna II has a lightweight, breathable knit upper that is designed to keep your feet comfortable and sweat-free. The interior is completely lined in fabric helps prevent irritation, blistering, and excessive rubbing. The footbeds are removable and easy to clean. With an attractive black, grey, and pink modern color scheme and all-day comfort. It's hard to go wrong!
Dexter Vicky: Simple but stylish, lightweight and comfortable, the Dexter Vicky is designed to provide stability when you are making your slide and approach. A good choice for everyone from entry-level bowlers to pros, the shoes are sized to accommodate women with narrow or wide feet. Dexter Vicky uppers are made of synthetic material and padded for stability and comfort. They also feature EVA foam midsoles to improve cushioning and shock absorption.
Dexter Raquel V: Looking for a stylish pair of bowling shoes? This is it! Dexter Raquel V shoes come in white/blue, ice/violet, or black/pink color combinations. They are even versatile enough to wear like sneakers while running errands in town. Featuring soft and durable synthetic materials on the upper, they will keep your feet light as you slide and approach. The padded collar and tongue provide ankle support while the cushioned footbed acts as a shock absorber, thus preventing ankle, knee, hip and back pain.
Shop 24/7/365 at the BowlerX.com website for Dexter women's bowling shoes and top-quality equipment from many other brands. If you need more information, give us a call at 844.269.5379 or contact us online.