Have you asked the question, "Does a heavier bowling ball hook more?" and been left wondering what the answer might be? Not to worry. The BowlerX.com family of professional bowlers wants to help you understand the ins and outs of all things bowling.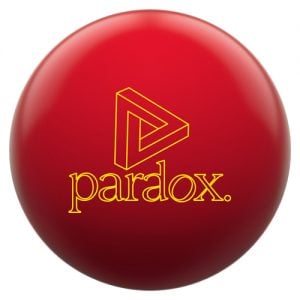 Does a Heavier Bowling Ball Hook MoreBowlerX.com is a family owned business based in Bethlehem, Pennsylvania. We are rated #1 in customer service, pricing, and product knowledge. When you shop with us you can be sure you will receive top of the line products from major brands like Track, Hammer, Brunswick, Columbia, Dexter, DV8, Lord Field, Motiv, Roto Grip, and Storm at excellent prices.
Since 2008, customers have been trusting BowlerX.com as one of the largest online bowling retailers in the country. As an authorized dealer for all the brands we offer, we stand behind every sale. If you love free standard shipping, no hidden fees, and low prices, look no further than BowlerX.com!
Bowling Balls and Their Hooks
Your release is the main thing that will affect the hook of the ball. This is how you do it:
Take your normal approach to the foul line before starting your swing. Your arm should swing straight back and then straight forward, like a pendulum. After raising your arm behind you, let it naturally come down before you release the ball.
As you take your final step with your foot, remove your thumb from the ball. (Your middle and index fingers will dictate the hook and leaving the thumb in for too long will make it harder to control the ball.)
Now, remove the fingers from the ball while quickly flicking them as you let go (counterclockwise for right-handers and clockwise for left-handers).
While you might be thinking that the weight of the ball is the real determining factor, the reality is that it's all about technique. Of course, weight can cause you some additional issues. For instance:
Lighter balls may help you enjoy the game more.
People with health issues should choose lighter balls.
Though heavy balls carry better and knock more pins down, they can wear you out.
Yes, weight and speed affect the force of mass, but they also impact your limbs.
To maintain accuracy and control without exhaustion a lighter ball is ideal.
By increasing the speed on lighter balls, you can gain some force on impact.
Your hook is deeply affected by the oil on the lane.
Lower weight balls won't take the hook out of control
Basically, if you can't comfortably throw the heavier ball who cares about the hook?
For best results, get a personal ball drilled so you can use fingertip grip.
If you are looking for an affordable answer to your "hook" questions, and are considering purchasing a new ball to have it drilled properly, here are some of our sale and closeout balls that might work for you.
So, "Does a heavier bowling ball hook more?" The answer is, "not necessarily." Everything in this sport is about skill, and BowlerX.com has the professionals available to help you perfect your game, as well as all the materials and supplies you need. Give us a call at 844.269.5379 or visit us online today!