When you are looking to buy DV8 bowling balls, shop online at BowlerX.com, the online bowling superstore.
BowlerX.com is rated #1 for customer service, product knowledge and pricing. When shopping for bowling balls, bags, shoes or accessories, you can be sure that you will receive top quality products from us at the most affordable prices.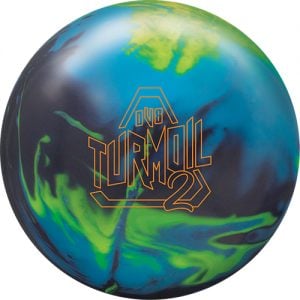 BowlerX.com is an authorized dealer for all of the brands we sell and will stand behind every sale. We offer:
High-quality bowling products at the lowest prices;
Products from all major manufacturers, including Brunswick, Columbia, Dexter, DV8, Ebonite, Hammer, Motiv, Roto Grip, Storm and Track
No seconds or blems;
Easy online ordering;
FREE standard ground shipping;
No hidden fees;
Simple return policy – no hassles, no questions asked;
Friendly, knowledgeable customer service.
DV8 Bowling Balls
Established in 2011, DV8 Bowling offers balls for bowlers of all ages and abilities, manufacturing high-performance, mid-performance, entry-level, and plastic balls. They tend to be flashier and edgier than many other brands.
If you are a beginning bowler, DV8 polyester balls are a great choice. The beginner-friendly balls look great, can be used on different types of surfaces, and provide outstanding durability. In addition, each DV8 polyester ball comes with a shoulder sack to transport your ball and gear to and from the lanes.
For more advanced bowlers, consider the DV8 Instigator with the company's latest coverstock and core design and an industry-best 4-year warranty. The ball looks great going down the lane, and its performance matches its looks.
DV8 Bowling Bags
Carry around your gear in style with one of our best-selling DV8 bowling bags. Bowling bags are available in many styles and sizes and are designed to accommodate from 1 to 3 bowling balls.
BowlerX.com offers single, double and triple tote bags that will hold only balls, as well as single, double and triple tote bags that will also hold shoes and accessories. Roller bags are available in 1-ball, 2-ball, 3-ball, 4-ball and 6-ball options.
Must-Have Accessories & Apparel
BowlerX.com carries a wide range of must-have bowling accessories for new and well-seasoned bowlers. Choose bowling gloves, bowling tape to help maintain a good grip on the ball, a bowling towel to keep hands dry and clean dirt or lane oil off the ball surface, ball cleaners and polish, grip sacks, wrist braces and supports, and many other accessory items.
The DV8 Microfiber Grip Pad, for example, has a smooth microfiber side to clean your bowling ball and an EZ grip side to improve your grip. Our male and female customers also love our selection of DV8 Dye-sublimated shirts that can be customized.
Visit the BowlerX.com website and shop 24 hours a day, every day of the year, for DV8 bowling balls and other bowling equipment and accessories for men, women and kids. Call us at 844.269.5379 if you need more information, or contact us online.