As the reigning online bowling superstore, BowlerX.com offers DV8 bowling shirts and other products for all ages and sizes seeking "Damn Good Bowling."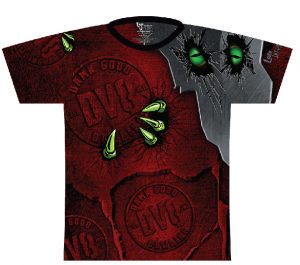 Shopping on BowlerX.com is available around the clock for the busy bowling enthusiast, league participant, or even professional. BowlerX.com is authorized to sell a number of branded bowling products, and our ultimate goal is satisfaction in every sale. When you shop with us, you'll get free shipping, excellent customer service, and the lowest available price for high-quality products.
Headquartered in Bethlehem, PA, we're a family-owned business and one of the largest online bowling retailers. We also operate a pro shop at Town & Country Lanes in Bethlehem, where bowlers can receive coaching from experienced USBC Certified Silver Level coaches.
At BowlerX.com, the Love of Bowling is the motivation for every product we offer, every sale we make, and every customer interaction we have. You'll find a range of quality brands available on our website including the following:
BowlerX,com
TeamFish
The Pro Collection
Hammer
Vise
900 Global
AMF
Brunswick
Columbia
DV8
Ebonite
Lord Field
Military Bowling
Motiv
Radical
Roto Grip
Storm
Track
The DV8 "Damn Good" Bowling Brand
Since 2011, DV8 has offered edgy bowling products and accessories for every skill level and age. When a bowler wears a DV8-branded shirt, he or she will show a sense of personality and draw the attention of spectators.
DV8 Brand Shirts Available at BowlerX.com:
DV8 Red-Claw Dye-Sublimated Shirt
DV8 Grunge Dye-Sublimated Shirt
DV8 Blue Graveyard Dye-Sublimated Shirt
DV8 Zombie Dye-Sublimated Shirt
DV8 Green Claw Grunge Dye-Sublimated Shirt
DV8 Diva Black/Pink Dye-Sublimated Shirt
DV8 Brand Shirts are available here at BowlerX.com in a full range of sizes and all neck styles including V-neck, crew, sash collar, and polo. You can customize each shirt with a first name and last name combination, but please allow 2-4 weeks for production. If you need the shirts faster, we do allow for a 5-day or 10-day production schedule, but the costs are higher.
Buying Bowling Shirts
Bowling shirts are made specifically for participation in the sport, but they also make for stylish streetwear. Our products are ideal for professional, amateur, and recreational bowlers with quality, breathable fabrics and tight stitching. While finding a bowling shirt with an aesthetic that you like is important, the fit of the shirt matters as well. Our shirts fit true to size, but if you find that the size you ordered is too tight or too loose, return it for an easy exchange. We understand that you must be able to move without constrictive clothing restricting movement or any fabric hanging and getting in the way of the ball or the body's movements.
The return and exchange procedures for BowlerX.com are major points in our favor. The requirements that we have are simple and reasonable – make sure that returned products are unused and double bag or double box the products for protection during shipping. As long as we get the product back in the same condition, we have no problem returning your money or exchanging the product for another size or design.
Whether you're a professional bowler preparing for a tourney, a league captain planning team uniforms, or just an everyday Joe who likes how DV8 bowling shirts look and feel, come to BowlerX.com to find low prices, friendly service, and quality products.