Ebonite bowling balls are popular in the bowling community, especially on the PBA Tour. If these balls are on your wish list, you'll find exactly what you need at BowlerX.com.
BowlerX.com is based in Bethlehem, Pennsylvania and rated #1 for customer service, product knowledge and pricing. When you shop in our online store, you can be sure that you will receive first quality products at affordable prices.
About Ebonite Bowling Equipment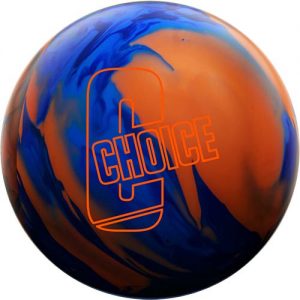 Ebonite, headquartered in Hopkinsville, Kentucky, was founded in 1907. In addition to their flagship Ebonite-branded bowling balls, the company also owns the Hammer, Columbia 300 and Track brands. They pride themselves on being an industry leader that makes every kind of bowling ball for every style of bowler.
Entry-level: Beginners will be thrilled, for example, with the performance of the Ebonite Maxim Captain Odyssey Bowling Ball, the most popular polyester ball in the world. It's available in weights from 6 to 16 pounds and in a variety of colors.
Mid-performance: The Ebonite Game Breaker 3 Pearl uses the symmetrical Enhanced V2 weight block. This ball is a legitimate weapon on medium oil conditions. Also consider the Ebonite Destiny Pearl which comes wrapped with Ebonite's trustworthy GB 11.2 coverstock and will perform best on medium oil.
High-performance: We recommend the Choice Solid high-performance ball from Ebonite. The GSV-1 coverstock is the newest generation of the most trusted and proven covers in bowling, Ebonite's GB series. This ball will be your go-to ball for heavy oil patterns.
Frequently Asked Questions (FAQs) about Buying Bowling Balls
Q: Do I really need my own bowling ball?
House balls may be sufficient if you only bowl a few times a year, but there are benefits to owning your own ball. The right one can help you improve your game by improving your consistency, but is also more convenient than searching the racks at the bowling alley for the ball that fits you best. It's also more hygienic to use your own ball instead of one that's had hundreds of other people's fingers in it. The best part? Bowling balls don't have to be expensive. You can usually find a beginner-friendly reactive-resin ball for $70 to $100.
Q: Which bowling ball is best for new bowlers?
If you're new to the sport, the best option is usually a ball with a polyester (a.k.a. plastic) coverstock. These balls are reasonably priced, have less friction on the lane, and are designed to travel true and straight, so they can help you improve your skills. Polyester balls are available in a wide range of weights, which means you can find lighter balls for new bowlers of any age. Even when you move up to the next level, keep your plastic ball around for spare shots.
Q: How can I keep my bowling ball in good condition?
Bowling balls can pick up oil from the lane, which can eventually soak in and affect the performance of your ball. Before putting your ball away, spray it with a bowling ball cleaning solution and wipe it down. BowlerX.com carries a wide range of must-have bowling accessories including ball cleaners and polish, and bowling towels to keep hands dry and clean dirt or lane oil off the ball surface,
Visit the BowlerX.com website for many more information about Ebonite bowling balls, equipment and accessories. If you have any questions, give us a call at 844.269.5379 or contact us online.