If the Ebonite brand is your go to choice for bowling products, choose BowlerX.com as your one-stop bowling shop.Our low-priced inventory includes high-quality first run bowling goods of all sorts.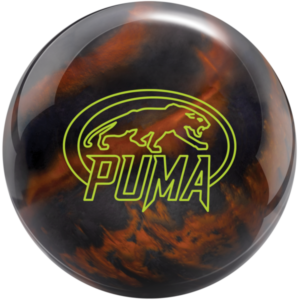 BowlerX.com is the online bowling superstore. As an authorized dealer for all of the major bowling brands, bowlers and their biggest fans can rely on us to supply the balls, bags, shoes, attire, tape, grips, and any other items related to the sport. Our customer service and knowledge are second-to-none, and we stand behind every sale.
The Value of the Ebonite Brand
Established in 1907 in Hopkinsville, KY, Ebonite is a well-regarded bowling brand. The Ebonite, Hammer, Columbia 300, and Track brands were all owned by the Ebonite company until the acquisition of them all by the Brunswick company in 2019. The mission of Ebonite is to provide bowlers of all levels with comprehensive bowling products and accessories.
Ebonite Bowling Balls
Here at BowlerX.com, we offer Ebonite bowling balls for every skill level.
For beginners, customers can choose any of the Maxim line of balls including Maxim Night Sky, Maxim Captain Planet, and Maxim Captain Sting.
As bowlers sharpen their skills, they'll choose to move on to more reactive bowling balls. They may choose from the Allure mid-performance bowling ball with its pearl coverstock, the Gamebreaker 4 ball with a solid reactive coverstock, or the Aero Dynamix hybrid coverstock bowling ball, among many other ball options.
Ebonite Bowling Aids and Towels
BowlerX.com stocks an assortment of Ebonite brand products. Display your bowling balls affordably with an Ebonite bowling ball cup style holder, prepare your hands to grip the ball with an Ebonite Ultra Grip Rosin Bag, and protect your thumbs with Ebonite Perfect Patch Flex Patches.
Ebonite Bowling Tape
Adjust the fit of your ball grip with Ebonite Ultra Grip Bowling Tape in various widths. It's easy to remove and has a smooth texture for easier release.
Ebonite Cleaners, Polishes, and Surface Adjusters
To keep your bowling balls in top-tier condition, stock up and use the Ebonite line of bowling ball surface products including:
Ebonite Powerhouse Power Wash Ball Cleaner
Ebonite Powerhouse Factory Finish Ball Polish
Ebonite Powerhouse Clean N Dull Ball Cleaner
Ebonite Powerhouse Energizer Cleaner
Ebonite Powerhouse Power Wash Bowling Ball Wipes
Ebonite Powerhouse Extract All Oil Removing Wipes
Ebonite Glove and Joint Supports
At BowlerX.com Ebonite fans find branded bowling gloves, wrist positioners, and wrist liners to support the body as you hold and release the bowling ball.
Those in the know about bowling history understand the significance of the Ebonite brand and know they can trust the brand's quality. BowlerX.com is the perfect source for these goods. Our team will help you identify the right products, and we pledge to have the lowest price, provide free shipping, and accept returns with no questions asked. The only thing required is that you return the goods new and double bagged or boxed for protection during the return trip.
Bowl with the best bowling products by choosing the Ebonite brand. BowlerX.com has a full inventory with over 2,000 different products. Whether you're new to the game or a pro bowler, allow our team to share our passion for the game. If you'd like to explore our inventory or place an order, reach out online or call (844) 269-5379.