Ebonite bowling shirts offer variety, quality, and fit that will give your game confidence and comfortable movement. As an authorized dealer of several brands, including Ebonite, Columbia 300, Radical, Storm, and more, BowlerX.com serves as the leading online bowling superstore, offering low prices, high quality, and incredible customer service.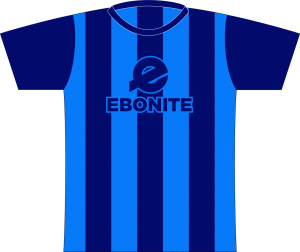 When you need bowling equipment or accessories, BowlerX.com is the place to visit. Our inventory includes over 2,000 items of bowling-related merchandise ranging from balls to bags, shoes, shirts, tapes, towels, and so much more.
We're motivated by love for bowling and dedication to our customers, so we strive to ensure that each customer finds full satisfaction when shopping with us. If you're new to bowling or if you'd like a bit more information about products before you confirm your purchase, give us a call. Our team members know each product well and can make recommendations on your behalf. We're also happy to serve the professional with the highest quality products at the lowest prices, as well as any bowler in between.
BowlerX operates out of Bethlehem, PA. We're family-owned by Lee Sandt, a professional member of the PBA who has a passion for the sport. We offer pro shop services within Town & Country Lanes in Bethlehem, including coaching services with USBC Silver-Level coaches. For us, bowling is more than a reason to make a sale; it's the inspiration behind our purpose.
Shipping is free on purchases from BowlerX.com, and we also offer no-questions-asked returns and exchanges. The two stipulations we have are that products come back unused and doubled bagged or double boxed for protection during return shipping.
What to Know Before You Buy Bowling Shirts
Buying clothing for a specific activity should include considerations of the intended benefits of the pieces. BowlerX.com has an impressive amount of variety within its catalog, so every buyer – professional, amateur, and recreational – will be pleased with the quality of choice available.
BowlerX.com offers personalization services for your shirt purchase. Add your name or team logo easily and stylishly during the ordering process. We ask that you allow for 2-4 weeks for production, but if you need expedited service, we offer 5-day or 10-day production for a premium price.
With a unique, customized set of bowling shirts, your team will stand out at the lanes and give bowlers the edge confidence brings.
The shirt that you buy from BowlerX.com ought to fit well. Too snug or too loose would actually hinder your game rather than facilitate it. The material of the shirt itself should be breathable and comfortable, keeping you cool and ready to bowl.
Ebonite Bowling Attire
Since 1907, Ebonite, located in Hopkinsville, KY, has offered quality bowling balls and related products. As the company has grown, it's now the parent company of several bowling brands including Track, Columbia 300, and Hammer. The company's overriding goal is to provide a product for every bowler.
At BowlerX.com, several styles of Ebonite bowling shirts are on offer:
Ebonite Red/Blue Dye-Sublimated Shirt
Ebonite Mesh Dye-Sublimated Shirt
Ebonite Blue/Yellow Dye-Sublimated Shirt
Ebonite Blue Stripes Dye-Sublimated Shirt
Ebonite Argyle Grunge Dye-Sublimated Shirt
For help with orders, recommendations, or more information about products, call upon our team at (844) 269-5379. BowlerX.com makes it easy to order online or by phone for any of our many bowling products – including Ebonite bowling shirts, fitting attire for every bowler.