Buy gifts for the bowling lovers in your life from BowlerX.com, an online retailer you can trust! We offer a huge selection of products and exceptional customer service.
BowlerX.com is an authorized dealer for AMF, Brunswick, Columbia, DV8, Ebonite, Hammer, Motiv, Radical, Roto Grip, Storm, Track, and other brands. We are rated #1 for customer service, product knowledge and pricing. When you shop with us, you will receive first quality products at the lowest prices.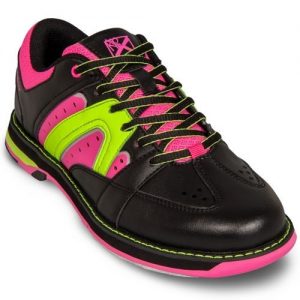 We also carry a wide range of must-have bowling equipment for everyone from new to professional bowlers. Choose from our huge selection of bowling balls, bowling gloves, bowling tape, towels, ball cleaners and polish, grip sacks, wrist braces and supports, and a wide range of other products.
Bowling Gift Ideas
NFL Team Bowling Ball: NFL team bowling balls are beautifully designed and built to last. They are available in the full range of weights – from 6 to 16 pounds – with two-color logos of the team on opposite sides of the ball. These balls make awesome gifts for the football fans in your life – adults and kids alike – who love to bowl.
Bowling Bag: Bowling ball bags are a great way to carry around equipment and accessories to practice or league night. Choose a bag that holds only one ball, a 6-ball roller that holds six bowling balls, or something in between. A beginner may only have one ball, a pair of shoes and minimal accessories, so a simple one ball tote bag would be perfect. A more advanced player might have 3 balls, shoes, a towel, and a grip bag and would probably love a 3-ball roller with shoe storage and extra compartments.
Ball Cleaner or Polish: Bowling balls will eventually get dirty because they absorb oil from the lane and attract dust and dirt to the ball surface. If the dust and dirt are allowed to build up, the hook potential and rolling potential of the ball could be affected, leading to inconsistent bowling. Short of having the ball professionally cleaned at a local pro shop, BowlerX.com offers a wide range of ball cleaners and polishes that will help your bowler keep their ball in great condition.
Wrist Support: Bowling sometimes causes discomfort in the hands and wrists. Give your bowler the gift of maximum comfort and stability with a wrist support such as the Storm C4 Wrist Brace. It has a single switch that enables the user to change the amount of cup and lateral wrist angle in no time flat. The removable hand and wrist pads can be washed and replaced, if necessary.
Gift Certificates: You can't go wrong with a BowlerX.com gift certificate. They come in denominations of $25, $50, $100, $150 $200 and $500 and can be redeemed directly on our website. We'll deliver the certificate by mail or email it directly to the recipient along with a custom note from you.
The BowlerX.com online store is open 24/7 to help you find gifts for the bowling lovers in your life! We offer a huge selection of products and exceptional customer service.  Give us a call at 844.269.5379 or contact us online if you need more information.