Birthday, holiday, and anniversary celebrations include gifts, and for bowling enthusiasts, shopping is easy! BowlerX.com provides a perfect place to find something the recipient will love. We provide terrific products for presents and an informed group of representatives to help with shopping as required.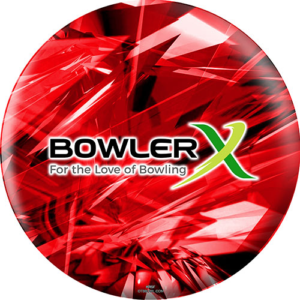 The online bowling superstore, BowlerX.com, provides the lowest prices in the industry, free shipping, hassle-free returns, informed customer support, and the best quality name brand goods. Choose us for gifting the bowling lover in your life for a celebration to remember!
Start with the Obvious
Every bowling lover would be thrilled with a new bowling ball. For this purchase, you will need a bit of information such as weight, brand, and hook preference. If your loved one is new to the game, a plastic ball all his or her own might be appropriate, or if the experience level has reached new heights, a performance ball with a reactive resin coverstock and high hook potential will provide a new challenge. You can easily scope out his or her bowling collection incognito on the next bowling adventure you share and note that info for future reference.
If your gift recipient is rich with bowling balls of all sorts, he or she will need a functional bowling ball bag. The bag should be sturdy, well made, and functional. Options include either a roller bag or a tote. Tote bags can carry one or two balls. Any more bowling balls carried at a time will likely require multiple totes or a roller bag for easier maneuverability. The right bag can fit up to six bowling balls at a time, and many of the options have compartments for additional equipment and accessories. This choice of gift can provide a bowling enthusiast with the ability to organize equipment, carry multiple bowling balls, and save their strength for the lanes.
Bowlers, whether participants in a hobby league or up to professional level, need bowling shoes. Instead of relying on the available house shoes, recipients of this gift will enjoy improved performance and ensured hygiene. Bowling footwear comes in various price points for all ranges of bowling dedication and in a plethora of colors, widths, and even options for hand dominance.
For minor holidays or a "make you smile" gifts, smaller items like bowling ball cleaner, microfiber towels, gloves, grips, tape, and other small bowling accessories work perfectly for bowling lovers.
A bowling shirt or bowling-related humorous T-shirt are sure to please gifts as well. From a funny slogan to a BowlerX tshirt, bowlers are generally proud to proclaim their love of the game in their attire. Regardless of the brand preferred, you'll find the right shirt at BowlerX.com.
If the bowling enthusiast from whom you want to buy a gift has every bowling accessory you could imagine, consider a gift certificate to BowlerX.com. We offer several options ranging from $25-$500, and all of our gift certificates can be used on our website. Delivery is also easy. You choose whether to deliver it by mail to you for an in-person gifting, or we'll email directly to the object of the gift.
Shopping for gifts for bowling enthusiasts is easy when you buy from BowlerX.com. If you're unversed in the world of bowling, freel free to call (844) 269-5379 for an informed shopping guide.