Improve your bowling score with the perfect pair of Hammer bowling shoes. BowlerX.com is the online bowling superstore with plenty of variety, comprehensive quality, and top-notch customer service.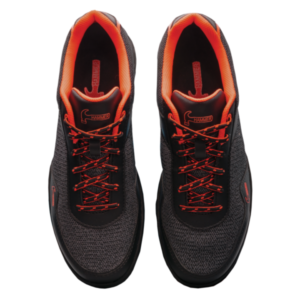 As an authorized dealer for all of the major bowling brands, BowlerX.com stocks bowling balls, bowling bags, shoes, shirts, towels, grips, and so much more. If it's a bowling-related product, we carry it within our inventory, which numbers over 2,000 distinct items. On the off-chance that you want an item that we don't have, we can source it within three days.
We're headquartered in Bethlehem, PA, where we have a pro shop in Town & Country Lanes, and we operate as a family-owned business, led by Lee Sandt, our founder, owner, and a PBA member. We welcome you to visit us online or in person.
BowlerX.com stands behind every sale.
BowlerX.com provides free shipping, hassle-free returns, and low prices.
BowlerX.com operates according to the mission of spreading the love of bowling.
The Hammer Bowling Brand
Hammer Bowling falls under the brand of Ebonite, and thus under the Brunswick Bowling Brands umbrella. Hammer is known for meeting the needs for all bowlers, and the shoes offered are comfortable, high quality, and beneficial to the game.
Hammer Bowling Shoes for Men
Hammer Fierce (Right Handed, Right Handed Wide, Left Handed)
Hammer Vicious Unisex
Hammer Blade (Right Handed)
Hammer Razor (Right Handed, Right Handed Wide, Left Handed)
Why You Really Need Quality Bowling Shoes
When you go bowling, you either have your own pair of bowling shoes that you carry to the lanes or you rent a pair from the lanes. But, why?
If you doubt the legitimacy of the bowling shoe requirement, let's consider a few of the reasons bowling shoes matter.
Bowling shoes matter for performance, safety, and protection for the lanes.
Do you take off your shoes when you enter your home? If you do, you fully understand the need for bowling shoes. The condition of the lanes is critical to the game, and wearing the same shoes that you wore on the street near the lanes will transfer dirt and other debris that could scratch and damage the floor.
The traction on street shoes will interfere with the gliding motion that you need when approaching the line for release. A bowling shoe has sliding soles to facilitate a bowler's form and improve performance.
Bowling shoes will help you slide when you need to slide and stop when you need to stop. You shouldn't wear bowling shoes as street shoes because you could legitimately injure yourself or transfer debris and nastiness back onto the bowling lanes.
The customizations possible with today's bowling shoes are impressive and beneficial. You'll also find fashionable options available. If you bowl fairly regularly, you should definitely invest in a pair for many reasons:
Fashion forward
Intimidation factor
Predictable performance
Improved performance
Hygiene
As you shop for bowling shoes on BowlerX.com, rest assured that if shoes don't fit perfectly, you can return them, no questions asked. We understand that shopping online doesn't permit trying them on before you buy.
Hammer bowling shoes provide comfort throughout ten frames of bowling, and BowlerX.com is the place to find pairs of affordable, stylish, and long-lasting options. For more info, call (844) 269-5379 or reach out online.