Looking for a great selection of Hammer men's bowling shoes? Look no further than BowlerX.com.  We have what you need at low prices!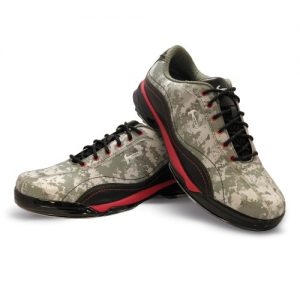 BowlerX.com is based in Bethlehem, Pennsylvania and rated #1 for customer service, product knowledge and pricing. When you shop with us, you can be sure that you will receive first quality products from Hammer and other major manufacturers such as Brunswick, Columbia, Dexter, DV8, Ebonite, Lord Field, Motiv, Roto Grip, Storm and Track, at excellent prices.
We carry a wide range of must-have bowling equipment for everyone from new to professional bowlers. Choose from our huge selection of bowling shoes, bowling balls, bowling gloves, bowling tape, towels, ball cleaners and polish, grip sacks, wrist braces and supports, and a wide range of other products.
Who is Hammer?
Hammer Bowling is a division of Ebonite International. Until November 2019, its products were manufactured in Hopkinsville, Kentucky. On November 15, 2019, Ebonite International and all of its brands were purchased by Brunswick Corporation. Their products are currently manufactured primarily in Michigan and Wisconsin.
Hammer branded products include entry-level, mid-performance, and high-performance bowling balls as well as quality accessories. The company has a reputation for making the most durable and comfortable bowling shoes in the industry.
Bowling Shoe Features to Consider
Whether you choose a pair of stylish and affordable bowling shoes from Hammer, Dexter, KR Strikeforce, 3G, Brunswick, or Storm, you will enjoy the utmost comfort when bowling and won't have problems with slipping when playing.
Here are the main shoe features to consider:
Durability: Synthetic leather is flexible and lightweight but may not be as durable as premium grade leather.
Inner sole: EVA is a reasonably priced material and will mold to the shape of your feet to provide the utmost comfort.
Outer sole: The outer sole should be made from rubber. It provides the perfect slide and can endure a lot of punishment from advanced players.
Men's Bowling Shoe Options from Hammer
Hammer men's bowling shoes are available in athletic and high-performance styles and are the perfect combination of comfort and performance. Here are just a couple of options:
Hammer Rogue Men's Bowling Shoes – One of Hammer's most popular high-performance shoes, they offer performance features without breaking the bank. They are right hand only, and have an interchangeable slide pad only on the left shoe. With soft, durable microfiber and mesh uppers, a die cut EVA midsole, and an open cell foam deluxe footbed, bowlers enjoy cushioned comfort. They are appropriate for bowlers of any level.
Hammer Force Men's Bowling Shoes – Available for right and left-handed bowlers, these high-performance shoes will make you feel more comfortable on the approach and more stable at the foul line. They feature soft, durable microfiber uppers, a STA-DRY Open Mesh tongue and collar for breathability, an extremely flexible Thermal Poly-Urethane (TPU**) outsole, and a Genuine Clarino #8 white microfiber slide pad.
Shop 24/7/365 at the BowlerX.com website for Hammer men's bowling shoes and top-quality equipment from many other brands. If you need more information, give us a call at 844.269.5379 or contact us online.