House balls may be adequate if you only bowl a few times a year, but there are benefits to owning your own bowling ball. Learn how to choose the right one from the knowledgeable team at BowlerX.com.
BowlerX.com is based in Bethlehem, Pennsylvania and rated #1 for customer service, product knowledge and pricing. When you shop with us, you can be sure that you will receive first quality products from major brands such as Brunswick, Columbia, Dexter, DV8, Ebonite, Hammer, Lord Field, Motiv, Roto Grip, Storm and Track, at excellent prices.
Choosing a Bowling Ball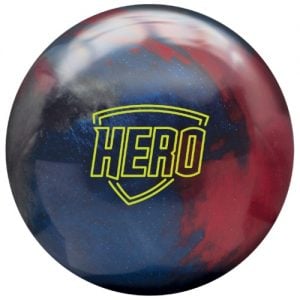 Shopping for a bowling ball may seem easy. If you are serious about bowling, however, the right ball can make all the difference in your game. Every detail plays an important role in how the ball performs when it leaves your hands. BowlerX.com can help you make sense of it all.
Weight
Bowling balls weigh between 6 and 16 pounds. Lighter balls are generally designed for kids, and the heaviest are the maximum weight allowed in professional bowling. In general, keep the bowler's age in mind when choosing the right weight for a bowling ball.
Child: 6 to 10 pounds
Teenager: 11 to 14 pounds
Adult Female: 12 to 14 pounds
Senior: 12 to 14 pounds
Adult Male: 15 to 16 pounds
The Coverstock
There are several things that will affect the performance of a ball's coverstock (surface texture, hardness, and oil absorption), and there are three primary materials used for coverstock – polyester, urethane, and reactive – and each has its own distinct characteristics.
Polyester (or Plastic)
Common for beginner balls.
Extremely durable.
Less porous as other materials.
Smooth surface results in low friction between ball and lane.
Low hook potential.
Urethane
Used for beginner to intermediate balls.
Creates lots of friction between ball and lane.
Ball is easier to curve.
Popular with experienced or professional bowlers.
Moderate hook potential.
Reactive Resin
In demand for advanced and professional-grade bowling balls.
Most friction between ball and lane.
More effectively carries pins.
Three types: reactive solid, reactive pearl, reactive hybrid.
Most expensive option.
Hooks extremely well.
The Core
In addition to the coverstock, the outer shell of the ball, bowling balls have a large, heavy weight in a specific shape inside that distributes weight differently throughout the ball. This "core" determines how the ball builds momentum when it leaves your hands and moves down the lane towards the pins.
Symmetrical cores provide a more stable and consistent motion compared to the more aggressive cores found in asymmetrical bowling balls. Unlike symmetrical cores, asymmetrical cores are not equal in proportion from top to bottom.
Because the weight in the asymmetrical core is not balanced, the ball will move faster or slower while trying to return to its most stable balance point compared to the ball with a symmetrical core.
To oversimplify, the more symmetrical a ball is rated, the less aggressive the hook. The more asymmetrical the rating, the greater the hook potential.
We encourage you to visit BowlerX.com any time of day or night to shop our amazing selection of bowling balls. If you would like more detailed information on how to choose a bowling ball, give us a call at 844.269.5379 or contact us online.