If you are eager to pick up more strikes in your game, the team at BowlerX.com can get you started by describing how to curve or "hook" a bowling ball. Learning this technique will result in bigger scores!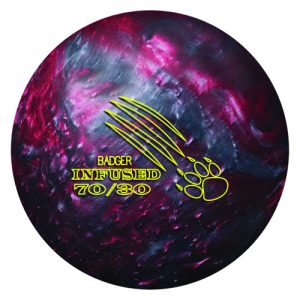 BowlerX.com is the online bowling superstore. We are based in Bethlehem, Pennsylvania and are rated #1 for customer service, product knowledge and pricing. When you are shopping for bowling products, whether for yourself or for gifts, you can be sure that you will receive first quality products at the lowest prices.
We strive to maintain a large in-stock inventory. Of course, there are times when the most popular products will fly off the shelves, but, if we don't have it now, we will get it for you fast!
We offer:
High-quality bowling products at the lowest prices;
Products from all major brands, including Brunswick, Columbia 300, Dexter, DV8, Ebonite, Hammer, Motiv, Roto Grip, Storm, and Track
No seconds or blems;
Easy online ordering;
No hidden fees;
FREE standard ground shipping;
Simple return policy – no hassles, no questions asked;
Friendly, knowledgeable customer service.
Throwing a Curve Ball
At the bottom of your arm swing, cup your hand under the bowling ball. As you bring your arm up, turn your hand a quarter-turn so that your hand is in a "handshake" position by the time you finish with your upswing. It's important to keep your wrist very straight and motionless while in this position. (A wrist support can help you keep your wrist in the right position throughout your swing and release motions.)
Your thumb should clear the ball first and, while your fingers are still in the ball, allow your hand to start rotating up along outside of the ball as you release it. The objective is to impart some spin on the ball that will cause it to curve from the outside of the lane toward the middle.
TIPS:
Practice this technique by using a lighter ball than you normally use until you get the feel and control for it.
It's not easy to learn this technique if you are bowling with a plastic house ball. A ball with a reactive resin or urethane coverstock that is drilled to fit your hand is the best option. At BowlerX.com, we have excellent selections available from 900 Global, Brunswick, Columbia 300, Motiv, Roto Grip, Storm, Track, and other brands.
Looking for Bowling Accessories or Apparel?
Carry your gear around in style with one of our best-selling bowling bags from brands like KR Strikeforce, Brunswick, Hammer, Radical, Roto Grip and Storm, in single, double and triple totes, and roller styles that can handle up to 6 balls at once. Sports fans will also appreciate our selection of MLB, NHL and NFL totes and rollers.
BowlerX.com also carries a wide range of must-have bowling accessories for new and seasoned bowlers. Choose bowling gloves, bowling tape to help maintain a good grip on the ball, a bowling towel to keep hands dry and clean dirt or lane oil off the ball surface, ball cleaners and polish, grip sacks, wrist braces and supports, and many other accessory items.
If you need more information about how to curve a bowling ball or have other questions for our team, give BowlerX.com a call at 844.269.5379 or contact us online.