Bowling is fun for the whole family, including for kids as young as two or three!  Look no further than BowlerX.com for kids bowling balls, bags, shoes and accessories.
BowlerX.com, the online bowling superstore based in Bethlehem, Pennsylvania, is rated #1 for customer service, product knowledge and pricing. When you are shopping for bowling products, you can be sure that you will receive first quality products at the lowest prices.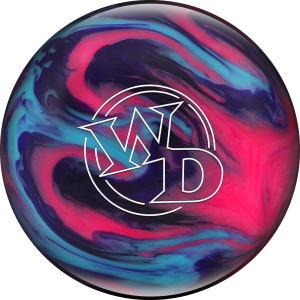 We are an authorized dealer for all of the brands we offer and will stand behind every sale. Our friendly, experienced staff of real bowlers are knowledgeable in the products we offer and are always happy to answer any questions you may have.
Frequently Asked Questions (FAQs) about Kids & Bowling
What child is not entertained by watching heavy objects crash into things, or by silly shoes, lots of noise, and snack bars? If you live near a bowling alley, make some fun memories by taking your kids bowling! Here are our answers to some frequently asked questions.
Q: Is there a perfect age to start bowling?
A: Kids can start bowling as early as two or three years old. Even though the lightest ball is usually six pounds, if the child can walk and figure out how to push the ball down the lane, he or she can start learning to bowl. Most bowling centers offer gutter bumpers and ramps that will help the child roll the ball down the lane and give them a sense of accomplishment.
Q: What benefits can children get from learning to bowl?
A: Many sports, such as soccer, baseball and football, require motor skills and stamina in order to play the game, leaving some kids feeling overwhelmed or left out. Bowling can help strengthen their muscles, develop visual skills, and learn to strategize and problem-solve. It can also teach them to be competitive without being aggressive. It's also a great opportunity to introduce kids to the concept of sportsmanship, from waiting their turn, to cheering for their opponent.
Q: When should my child have their own ball and shoes?
A: It can be difficult to find house balls that fit their hands. If your child enjoys bowling and is interested in pursuing the sport, he or she should have a personalized, fitted ball as well as bowling shoes. Being fitted and measured for their own bowling balls will help your child improve in the game.
Q: How should I choose a bowling ball for a child?
A: Bowling balls come in a range of weights, from 6 to 16 pounds. Every child is different, but there are two main rules of thumb for choosing the right sized ball. Choose a ball weight that matches their age, i.e., a 6-pound ball for a 6 or 7-year-old child, a 10-pound ball for a 10 or 11-year-old child, and so on. Slight adjustments in weight may be necessary, but this is a good guide to follow. Another option is to allow one pound for each ten pounds of body weight, so, if a child weighs 84 pounds, for example, an eight-pound ball might be perfect.
Bowling can be enjoyed at any age. Start your kids on the right path by buying them bowling balls and other equipment from BowlerX.com. We offer a complete line of bowling balls for kids at great prices. Visit us online or call us today at 844.269.5379.