If your child is interested in bowling, it's important that you buy the right kids or youth bowling shoes. BowlerX.com carries a complete line of bowling shoes for people of all ages and abilities. The truth is, whether you are a beginner or an expert bowler, you will need comfortable bowling shoes that provide a smooth, fluid, and fast glide/slide to prevent injury and improve your game.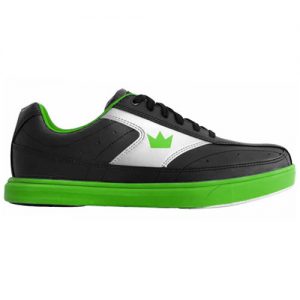 BowlerX.com is an authorized dealer for Brunswick, Columbia, Dexter, DV8, Ebonite, Hammer, Motiv, Roto Grip, Storm, Track, and other brands, and we stand behind every sale. We are rated #1 for customer service, product knowledge, and pricing. When you shop with us, you will receive first quality products at the lowest prices.
We provide customers with:
Unique high-quality bowling products at the lowest prices;
No seconds or blems;
Easy online ordering;
FREE standard shipping;
No hidden fees;
Simple return policy – no hassles, no questions asked;
Friendly, knowledgeable customer service.
Bowling Can be a Kids' Sport
Most parents are aware of the benefits of team sports on child development. This is why we are all familiar with the term "soccer mom." It is also why there are waiting lines for softball and baseball season sign ups.
Unfortunately, these same parents don't always realize the benefits of bowling as well. Many people consider bowling a sport for adults. The idea of kids playing only crosses their minds when they have to attend a birthday party. At which time they aren't really thinking about the value of bowling on their kids' lives.
Though it may not seem like exercise, bowling provides similar calorie burning potential as golf. That means one game of each sport can burn about 613 calories. We understand this isn't a high impact sport with lots of jumping and moving around, but that doesn't decrease its positive impact.
In fact, there are other benefits that are potentially worth more. For instance, visual skills are developed as children learn to use the guides as geometric references to line up the ball with their eyes. On top of that, this provides you opportunity to teach them how to think strategically and problem solve.
While no one is going to sing the accolades of bowling's cardio and aerobic qualities, that doesn't mean it's not physically beneficial as well. In fact, when done properly and consistently, bowling can strengthen muscles, improve range of motion, and make your kids more flexible.
Building upper body strength is certainly a great reason for allowing young people to enjoy the sport, but it can also improve their balance. Bowling requires some motions that must be learned over time. This repetition will also increase balance and strength.
Emotionally, you can utilize bowling to teach your kids to be competitive without developing hostility and aggression. That means you can show them how to use their bodies to get better at the game as well as honing their motor and vision skills to improve.
Bowling really isn't just a game for adults, or the elderly, as you can see. In fact, it is a competitive sport that can help your child develop throughout life. That is, of course, if you recognize it for all its true benefits!
Now that you understand the value of bowling, it's time to get some kids/youth bowling shoes and take your kids to the lanes. You can get all your necessary equipment, shoes included, from BowlerX.com. Give us a call today at 844.269.5379 or contact us online.