Attention all bowlers: stop wearing the stinky, dirty house shoes at the bowling alley. Invest in a pair of KR Strikeforce shoes to bowl in style and with skill, and you can find them at BowlerX.com.
Who We Are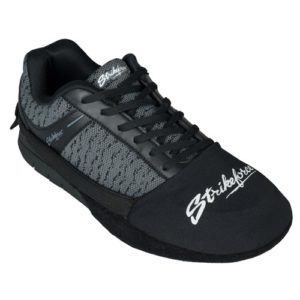 BowlerX.com, also known as the online bowling superstore, has a physical location in Bethlehem, PA, where we operate a Pro Shop in Town & Country Lanes. We're a first rate source for bowling equipment and supplies with knowledge- and passion- based customer support and low priced, high-quality products.
At BowlerX.com, customers find all of the major bowling brands. From Brunswick to Ebonite, DV8, Hammer, and more, every brand is authorized through BowlerX.com.
KR Strikeforce
A quality name in bowling, KR Strikeforce leads the bowling arena and makes shoes, bags, and other supplies for the sport.
The company began as a bowling bag company in 1984 as Kimberly Rose Company. It became KR Strikeforce by 1990 and as of now falls under the Ebonite umbrella.
KR Strikeforce Bowling Shoes for Men
KR Strikeforce Men's Flyer Mesh (Regular Width, Wide Width)
KR Strikeforce Men's O.P.P. (Regular Width, Wide Width)
KR Strikeforce Aviator
KR Strikeforce Newport
KR Strikeforce Flyer Lite
KR Strikeforce Ignite (Right Handed, Wide Width, Left Handed)
KR Rage (Left Handed, Right Handed, Wide Width)
KR Strikeforce Men's Titan
KR Strikeforce Tour
KR Strikeforce Maverick FT (Left Handed, Right Handed, Wide Width)
KR Strikeforce Bowling Shoes for Women
KR Strikeforce Lux
KR Strikeforce Maui
KR Strikeforce Starr (Left Handed, Wide Width)
KR Strikeforce Jazz
KR Strikeforce Glitz
KR Strikeforce Cali
KR Strikeforce Nova Lite (Wide Width)
KR Strikeforce Laguna
KR Strikeforce Bowling Shoes for Kids
KR Strikeforce shoes welcome the right handed, left handed, big footed, and more. Whether you prefer natural colors or dynamic bold splashes of color, you'll find a pair that speaks to your style preferences.
Bowling alleys will not let you bowl in street sneakers. Doing so would risk injury and damage the bowling lanes. You can rent them from the house, but you'll be wearing the same yucky shoes hundreds have worn before you. The wear on the shoes isn't good for your game. Investing in a pair of bowling shoes is a great way to promote your bowling score and protect the lanes.
Street shoes differ greatly from bowling shoes. The sole of shoes is the primary difference. Bowling shoes' soles integrate slides that allow bowlers to glide. Don't make the mistake of wearing bowling shoes on the street; you could easily slip when you otherwise wouldn't.
If you're worried about buying bowling shoes online, don't be. Order the size that generally fits at the bowling lanes, and if they don't fit right upon arrival, return them. We have the easiest return policy around, only asking that you return the products in new condition and in either two bags or two boxes to ensure protection during the route back to us.
Are you ready to buy KR Strikeforce bowling shoes? BowlerX.com provides plenty of options for men, women, and children. To learn more or to place an order by phone, call (844) 269-5379. We're always ready to share our knowledge about our products and about the sport of bowling as you shop for the perfect bowling supplies.