Do left-handed bowling balls exist? Of course, they do! They are not the same as right-handed balls, however, and the experts at BowlerX.com can explain the differences.
BowlerX.com has been a family-owned business since 2008 and customers trust us as one of the largest online bowling retailers in the U.S.  Headquartered in Bethlehem, Pennsylvania, we are rated #1 for customer service, product knowledge. and pricing. We stand behind every sale, and you can be sure that you will receive first quality products from us at the lowest prices.
How Left-Handed Balls Differ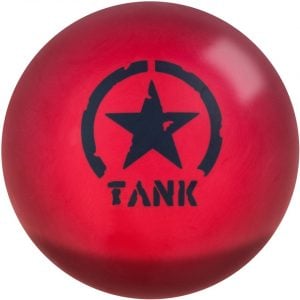 Everything in bowling is a little different for left-handed people, including the shoes and balls they use.
Left-handed balls differ in two ways – the spacing of the thumb and finger holes and their location on the ball; and the ball's center weight. In a left-handed ball, the ring finger hole is behind the middle finger and is the last finger to leave the ball. The center weight is slightly in front of the thumb hole and slightly to the left.
If you are left-handed, buying an undrilled bowling ball and having it drilled to your specifications is better than relying on house balls. Most house balls are for right-handed bowlers, and lefties may have difficulty holding the ball or putting their fingers in the drilled holes. You may be lucky enough to find a left-handed ball at your favorite alley if you ask, but don't be surprised if it's pretty beaten up.
If you have purchased a used ball, or received a right-handed ball as a gift, visit your local pro shop operator who can determine how to make it work for you. This may require having the ball plugged and re-drilled.
Purchase your own shoes if you are a serious bowler.  High-performance shoes that are customized for left-handed bowlers use the right shoe for sliding and the left shoe for traction. Right-handed bowling shoes are exactly opposite.
Aside from using a different ball, different shoes, and reversing their basic approach and delivery, left-handed bowlers should experience no more problems than right-handed bowlers.
Discontinued Bowling Balls
Be sure to browse our list of sale and closeout bowling balls to find some of the best available deals. Manufacturers issue so many new balls each year, and we always have a terrific selection.
Because a ball is discontinued, doesn't mean it's bad. While some popular bowling balls stick around for years, manufacturers may decide to discontinue a ball when its sales drop below a certain level, usually after they have replaced it with a similar new ball, one with a new coverstock formulation or new core technology.
For left-handed bowling balls from all of the top brands, visit BowlerX.com, where you'll find a huge selection of products for sale.  If you need more information or have a question to ask, give us a call at 844.269.5379 or contact us online.