Lord Field branded bowling shirts, along with the thousands of other bowling-related products we offer are first-rank goods at the lowest prices. BowlerX.com is a top-level source for all bowlers from recreational to professional. We have a hard-earned #1 rating in customer service, and we strive to deserve it with each and every customer interaction and product sold.
The Comprehensive Store for Bowling Supplies – BowlerX.com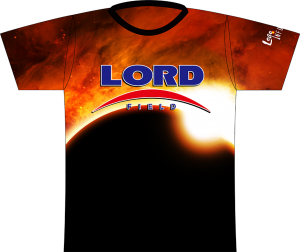 A superior online bowling superstore, BowlerX.com, is the place to come for any bowling-related merchandise from balls to bags, shoes, shirts, towels, tapes, and more! Our physical headquarters is in Bethlehem, PA, where we also offer pro shop services and even coaching services provided by USBC Certified Silver-Level coaching services.
The love of bowling is the motivation for our existence and the driving force behind our prices, products, and customer service. The founder of BowlerX.com, Lee Sandt, is passionate about the sport of bowling; he's a member of the PBA and a USBC Certified instructor.
BowlerX.com provides access to multiple branded bowling shirts including the following inexhaustive list:
com Shirts
TeamFish Shirts
The Pro Collection
Hammer
Vise
900 Global
AMF
Brunswick
Columbia
DV8
Ebonite
Lord Field
Military Bowling
Motiv
Radical
Roto Grip
Storm
Track
All of our bowling shirts are made of high-quality, breathable fabric with tight stitching and interesting, stylish designs. We make it easy to add your name or bowling moniker to the design during the online ordering process.
The customer service team at BowlerX.com awaits your call for info about any of our merchandise. Our goal is always satisfaction, so we arm our team with knowledge and the guidance to make recommendations and assist with ordering.
The Bowling Shirt Tradition
Bowling shirts are much more than the traditional outfit for hitting the lanes; they're also popular streetwear, extending back to the 1950s, when they took the form of a box shaped button up shirt with a pocket on the front and contrasting colors. Since that time, bowling shirts have evolved into pullovers made of modern fabrics with more versatile style options.
The modern bowling shirt is available in a variety of colors, designs, and customizations. BowlerX.com offers our shirts in every size imaginable from Youth Small to 6XL and every size in between. Neck style options include crew, V-neck, sash, and polo styles, so your entire team can be comfortable while sporting the bowling uniform.
The fit of the modern bowling shirt is one element of the shirt that actually has an impact on the sporting ability of the wearer. If the shirt is too snug, the wearer won't be able to move freely, and if it's too loose, fabric could get in the way of the ball release.
Lord Field Branded Shirts on BowlerX.com
Lord Field Solar Eclipse Dye-Sublimated Shirt
Lord Field Red/Blue Swirl Dye-Sublimated Shirt
Lord Field Red/Blue Flames Dye-Sublimated Shirt
We understand that being fully satisfied with every purchase generates loyal customers. We want our customers to love the fit, feel, and look of their purchase, so if you're not happy when the product arrives, simply return it, no questions asked. As long as the merchandise is returned in the original condition and packaging and with a double box or double bag layer of protection, we're happy to return the price or exchange the goods.
If you're preparing for league play, a professional tournament, or just a night out with friends, look the part and feel confident in Lord Field bowling shirts. Customize a set of shirts for your group and turn your plans into an event. For more information, call BowlerX.com at (844) 269-5379.