Motivate your bowling score with Motiv bowling products from BowlerX.com. We have a wide range of balls, bags, and other accessories in impeccable condition and for remarkably low prices.
Why Choose BowlerX.com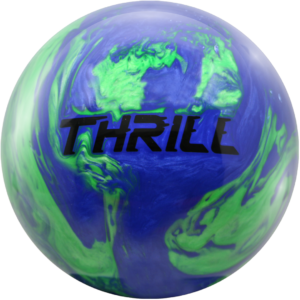 The best resource for bowling balls, equipment, and supplies is BowlerX.com. Our inventory includes over 2,000 distinct items, all top quality. We offer our customers excellent customer service, free shipping, and hassle-free return policies.
The Choice of Motiv
Established in the early 1990s, Motiv bowling began as a producer of high-performance bowling ball cores. In 2007, Motiv began production of bowling balls in Muskegon, Michigan with technology that eliminated engraving on the coverstock. Instead, graphics were made into the coverstock, providing better performing bowling balls. They're more durable with a predictable roll down the lane and easier maintenance.
Motiv bowling balls come in designs for all levels of bowlers. Consider the following suggestions for your skills:
Beginner – Inexperienced bowlers learning to grip and release straight will appreciate the style of Motiv Venom, Stadium, Liberty, and Crest bowling balls. The plastic coverstocks and symmetrical cores make them ideal for dry conditions and straight/spare throws.
Intermediate – With the Motiv Purple Tank bowling ball, bowlers can begin to learn to hook once they have mastered gripping the ball.
Advanced – Experienced bowlers can take advantage of Motiv's technically advanced designs. Pearl reactive coverstocks are available in the Fatal Venom, Jackal Flash, Trident Nemesis, and Top Thrill; Solid coverstocks are found in the Venom Shock, Jackal Ghost, Jackal Legacy, and Venom Recoil; and the Hybrid coverstocks are seen in Forge Fire, Trident Horizon, and Ripcord Velocity.
At BowlerX.com, we love the sport of bowling and strive to share that passion. One of the ways we do that is to share some thoughts on game improvement.
Perfecting Your Strike
Learning to consistently throw strikes is the goal of every bowler. This process means that each bowler finds a stance, throw, and starting point that provides success, frequently.
Step 1 – Find your starting position. We suggest that right-handers line up the left shoe at the middle point, and left-handers line up the right foot at that same point. Allow the dominant foot to rest naturally.
Step 2 – For most bowling alleys, the oil remains in the middle of the lane. If you aim for the second arrow on either side, depending on your dominant side, you'll have maximum traction down the lane.
Step 3 – Monitor the ball as it slides down the alley. You can then modify your starting point and aim in response by how accurately the ball hits the lead pin.
Step 4 – To modify the starting point you choose, consider moving in the direction that you missed. If your ball went too far right, scoot right, and vice versa.
Step 5 – Practice in order to modify your throw until you find your best strike throw.
Step 6 – Be aware that the more your ball hooks, the farther to the edge you should aim, and the less hook, the closer to the middle you should aim. Consider adjusting speed as well.
With Motiv bowling products and frequent practice, you will soon find and perfect your strike throw. Whether you need a new ball, shoes, cleaner, or other bowling product, choose BowlerX.com. We understand your passion for the sport because we share it. To order your bowling supplies 24/7, order online. We're always happy to assist with shopping if you call (844) 269-5379.