For great prices and superior performance, consider the new 900 Global bowling balls from BowlerX.com. We stock all of the best bowling brands in our 2,000+ item inventory filled with bowling balls, bags, shoes, attire, and other supplies and accessories.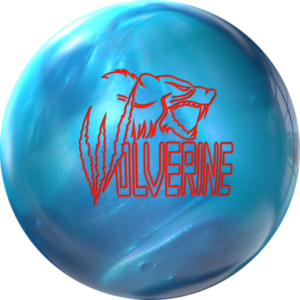 Family-owned since its inception in 2008, BowlerX.com has top ratings in:
Customer service
Product knowledge
We operate out of Bethlehem, PA, providing a pro-shop within Town & Country Lanes and serving as the online bowling superstore for the entire globe.
The BowlerX.com promise to our customers delivers confidence and satisfaction. We're an authorized dealer for all of the major brands, providing first quality products with no second-runs or blemished merchandise. Our sales are straightforward with low prices, no hidden fees, free shipping, and a no questions asked return policy.
The Diversity of 900 Global Bowling Balls
The quality and range of 900 Global bowling balls is impressive for all bowlers. Whether you're a beginner or professional, the ball for you awaits, and BowlerX.com is proud to offer all of the newest 900 Global bowling balls. Consider joining the ranks of PBA bowlers who choose 900 Global including the following:
Sean Rash
Chris Barnes
Sam Cooley
Anthony Lavery-Spahr
Christopher Sloan
Nick Kruml
Dimitri Cruz
Nathan Ruest-Lajoie
900 Global Bowling Ball Options at BowlerX.com
900 Global Honey Badger Yellow Poly Bowling Ball – With a polyester coverstock and pancake core, this bowling ball has a low hook rating of 1/20 and serves as an excellent beginner bowling ball, instrument for dry lanes, and spare shooter.
900 Global Zen Master Bowling Ball – This mid performance bowling ball has a solid reactive coverstock, symmetrical core, and 15/20 hook potential. It's best suited for medium oil conditions, gliding down the middle of the lane with a predictable backend reaction.
900 Global Burner Pearl Bowling Ball – The symmetrical core and pearl reactive coverstock of this bowling ball create a 14/20 hook potential and a well-suited tool for light to medium oil lane conditions.
900 Global Burner Solid Bowling Ball – Another ball with a 14/20 hook potential and symmetrical core is the Burner Solid. This ball performs predictably in light to medium oil conditions with a solid coverstock.
900 Global Honey Badger Intensity Bowling Ball – The combination of a solid reactive coverstock and asymmetrical core work to provide a 15/20 hook potential in medium to medium-heavy oil lane conditions.
Many more
Expectations for Beginning Bowlers
If you're new to the sport of bowling, the choice of a 900 Global bowling ball is a smart move. Before you make a huge mistake at the lanes, consider the following basic expectations:
Respectful competition is required at many lanes and in most leagues.
A game is ten frames long. Each bowler will have two opportunities per frame to take out as many pins as they can with a roll of the bowling ball.
Bowlers will follow a regular order when taking turns.
A STRIKE occurs when a bowler is able to knock down all 10 pins with one throw.
A SPARE occurs if the second throw completes the set of 10 pins down.
The tenth frame permits a third roll if all 10 pins are knocked down.
The maximum, perfect game score is 300.
For a new to experienced bowler, 900 Global bowling balls will provide stellar outcomes. At BowlerX.com, we offer several terrific options supported by outstanding customer service, low prices, and free shipping. For assistance, reach out online or call us at (844) 269-5379.