Are you looking for a social activity that provides exercise, stimulation, and fun challenges? Bowling offers all of these benefits, and more. Give the game a try, and then head on over to BowlerX.com to check out the new bowling ball releases once you fall in love with the game!
Introducing BowlerX.com – The Online Bowling Superstore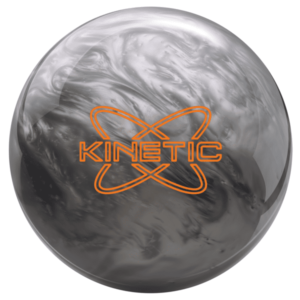 Bowling is a game that inspires passion, and BowlerX.com aims to spread the love of the game. We serve as a one-stop shop for all things bowling. Our inventory holds over 2,000 bowling items, and we can source select products within three days in most cases. Any item you might need for the game, from bowling balls to shirts, shoes, bags, towels, cleaners, and more, can be found within our catalog at the lowest possible price.
In addition to our substantial online presence, BowlerX.com hosts a pro shop at Town & Country Lanes in Bethlehem. Feel free to stop in and get a few tips or schedule coaching from our bowling experts.
Choose the Love of Bowling
Bowling is a classic element of Americana. From the standing league bowling night to the perfect first date activity, bowling has its own place in our culture. That doesn't mean the origin is solely American, though. The challenge and fun of the game shouldn't be a surprise when you consider its long history.
The precise origin of bowling is unknown. Research suggests that the roots trace back as far as Ancient Egypt from 3200-5000 BCE. Within cemetery sites in Naqada on the Nile's west bank, anthropologists found pins and balls resembling bowling implements.
Other researchers suggest that bowling comes from activities in the Roman Empire that resemble bocce ball or religious ceremonies in 300 AD Germany. By the Middle Ages, evidence demonstrates that bowling was a popular, even common, activity.
America's Love of Bowling
As migrants made their way to the New World, they brought the love of bowling with them. Standard rules for tenpin bowling were established in 1895, and the passion for the sport continues to this day. The social, physical, entertainment, and competitive elements of bowling call to people in different ways. BowlerX.com is here to spread interest in the support and supply its fans with high quality, low cost implements of the sport.
Get the newest bowling balls from BowlerX.com. The following bowling balls are available for pre-order:
Hammer Purple Pearl Urethane Bowling Ball
Motiv VIP Affliction Limited Edition Bowling Ball
Legends Black Pearl Bloody Ocean Bowling Ball
Storm Dark Code Bowling Ball
Storm Mix Bowling Ball Off White
Radical the Spy Bowling Ball
Roto Grip UFO Alert Bowling Ball
Radical Maximum Results Bowling Ball
Brunswick Rhino Bowling Ball Magenta/Purple/Navy
DV8 Activ8 Bowling Ball
Track Strata Hybrid Bowling Ball
Columbia 300 Beast Bowling Ball Lime/Sky/Black
Brunswick Twist Bowling Ball Lavender/Lime
Beyond the newest bowling balls available, BowlerX.com offers closeout bowling balls as well as bowling balls that are no longer being produced. Our catalog makes it possible for every bowler to stay within his or her given budget and secure a high quality bowling ball.
Once you've discovered the delight, challenge, and sociability of bowling, come to BowlerX.com for all your supplies. From new bowling ball releases to towels, bags, shoes, and more, we can help you find the right products 24/7 online or by calling (844) 269-5379.