Are you ready to play with the new DV8 bowling balls? You're in luck! BowlerX.com offers affordability, availability, free shipping, and expertly driven guidance during shopping!
BowlerX.com is the online bowling superstore. Our physical presence in Bethlehem, PA, includes a pro shop at Town & Country Lanes. As a provider of bowling balls, bags, shoes, and other bowling accessories, we're rated #1 in several areas – customer service, product knowledge, and prices. We stock all the major bowling brands – including DV8.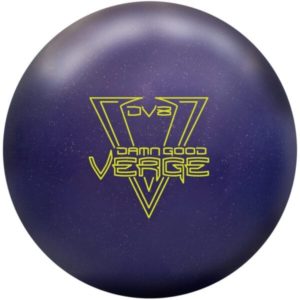 Our customers return time after time since our founding in 2008. We're one of the largest online bowling sources in the entire United States, authorized for all the brands we stock. Our inventory regularly includes over 2,000 distinct products, and we're able to locate other items within 3 days. We do not sell seconds or items with blemishes, and our return policy is completely hassle free.
Our customers have access to informed and hospitable customer service by calling (844) 269-5379.
DV8 Bowling Balls and More
John Moses Brunswick and his son-in-law, Moses Brensinger, are largely responsible for the popularity of the game of bowling and a number of quality bowling products. Brunswick released the first Brunswick bowling ball in the mid-1880s. One of the most popular, and newest, of the Brunswick brands is DV8.
The DV8 brand offers modern function and appearance preferred by younger bowlers. The brand offers bowling balls to meet all levels of ability, lane conditions, and style preferences with aesthetics to please various demographics as well.
As of 2015, Brunswick is no longer the owner of the DV8 brand, having sold to BlueArc Capital Managements and divested itself of any bowling interests.
Newly Released DV8 Bowling Balls
DV8 Hell Raiser Return Bowling Ball Released: 2/18/2021
DV8 Damn Good Verge Bowling Ball Released: 2/18/2021
DV8 Warrant Solid Bowling Ball Released: 12/3/2020
DV8 Decree Pearl Bowling Ball Released: 12/3/2020
DV8 Intimidator Pearl Bowling Ball Released: 10/15/2020
DV8 Decree Bowling Ball Released: 8/6/2020
DV8 Verge Pearl Bowling Ball Released: 8/6/2020
The Bowling Ball for You
Newbies to the game might assume that any bowling ball is as good as another. That's imply not true. Finding the bowl that suits your bowling style, the lane conditions, and your aesthetic preferences is well worth the time and money.
Symmetry is a crucial element of bowling ball performance. Balls are engineered to fall somewhere on a range of symmetry. A symmetrical ball promotes consistency while an asymmetrical ball works with aggressive play. The asymmetry of a ball contributes to hook potential.
The cover stock of the bowling ball is the outward shell of the ball. The material that composes this feature has a particular effect on performance as well. Plastic cover stocks provide the least friction, making them work well for beginners and for picking up spares.
Urethane cover stocks offer more friction than plastic counterparts, creating a stronger hook potential while reactive resin cover stocks max out on friction, and thus hook potential. These balls can cut through heavy oil conditions for advanced performance.
The right ball for your game will depend on the conditions at the lane as well as your skill level and hook style. You'll have no trouble identifying one, or several, of the new DV8 bowling balls to incorporate into your arsenal of bowling success from the stock here at BowlerX.com. Order 24/7/365 online or by giving us a call at (844) 269-5379.