Ebonite bowling balls are well known in the bowling world, so it shouldn't be a surprise that new releases are eagerly anticipated. BowlerX.com is the right source for these balls and any other bowling-related merchandise on your wish list. We keep prices low, customer support friendly and informed, and shipping free.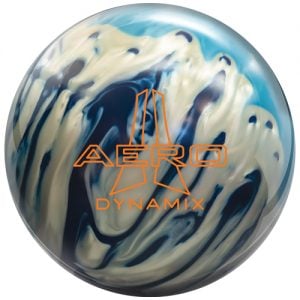 Located in Bethlehem, PA, BowlerX.com provides the online bowling superstore online and a remarkable pro-shop in Town and Country Lanes. Our #1 customer service rating is well-earned, and you'll be impressed with every transaction you have with us.
The Ebonite Bowling Brand
Ebonite is an over century old bowling brand headquartered in Hopkinsville, KY. Ebonite International owned the Hammer, Columbia 300, and Track brands and recently came under the umbrella of the Brunswick brand of bowling products. The goal remains, regardless of ownership, producing quality bowling products for bowlers at every point on the spectrum of bowling ability.
As you consider a bowling ball purchase, make sure to consider the following recent Ebonite releases:
Ebonite Aero Dynamix Bowling Ball (High Performance)
Ebonite Allure Solid Bowling Ball (Mid Performance)
Ebonite Omni Hybrid Bowling Ball (Mid Performance)
Ebonite Maxim Night Sky Bowling Ball (Value Performance/Beginner)
Ebonite Maxim Captain Planet Bowling Ball (Value Performance/Beginner)
Ebonite Maxim Captain Sting Bowling Ball (Value Performance/Beginner)
Ebonite Aero Bowling Ball (High Performance)
Ebonite Stinger Hybrid Bowling Ball (Value Performance/Intermediate)
Ebonite Stinger Pearl (Value Performance)
The Best Ball for Your Ability Level
Investing in a bowling ball should follow some consideration of the right ball for you as an individual. Part of this decision follows your skill level, clearly. The right ball for an experienced player will differ from that for a beginner.
Beginner balls are generally made from plastic/polyester and suited for drier lane conditions. These balls have a lower hook potential, so they're also sought out for use when bowlers need to knock down one or two pins to earn the spare.
As bowlers increase in skill level, the degree of hook potential and grip increase. These two factors depend on the core and the coverstock, respectively. Advanced and professional play generally relies on balls that are well-suited to medium-heavy oil lane conditions, greater hook potential ratios, and momentum-producing cores.
You can always call on us to get advice about the ball you should purchase, or you can find your nearest pro shop for a quick consultation. At the same time, you could have your fingers and span measured for accurate drilling of your ball.
Making the Purchase
After choosing the ball, include your personal measurements and weight preference for a ball perfectly suited to you. If you're unsure of the ball's weight ideal, play a few rounds with various weights, and add two pounds to the ball you're most comfortable bowling. Bear in mind that balls with customized drilling seem to weigh around two pounds less than balls with standard finger holes.
Taking the time to make sure that these figures are accurate will improve your comfort level while playing and the score at the end of the game.
BowlerX.com is a super-store where bowlers with little experience can find as much assistance as they require and professional bowlers can find quality merchandise that perfectly suits their needs. The new Ebonite bowling balls are as impressive as their precursors and worth a second look if you're in the market. For further information or guidance while shopping, call (844) 269-5379 or reach out to us on our website.