Are you a bowling enthusiast searching for the newly released Motiv bowling balls? Stop your search and consider the catalog here at BowlerX.com where you'll find Motiv balls on closeout, regular release, and even available as pre-orders. Our prices and customer service are second to none.
Shop Here at BowlerX.com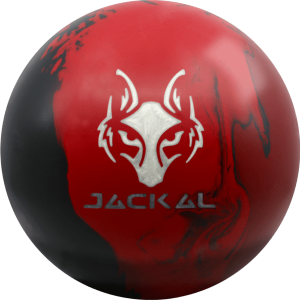 BowlerX.com – the online bowling superstore – offers an incredible array of products, low prices, and #1 rated customer support. We're an authorized dealer of all of your favorite brands, including Motiv.
The Motiv Bowling Brand
Founded in the 1990s, Motiv operates out of Muskegon, Michegan and manufactures superior bowling balls that perform well while making an aesthetic impact.
Motiv brand bowling balls are known to be durable and provide a predictable, powerful throw. Bowlers of all skill levels can find a useful tool for developing future skills and throwing additional points. Motiv balls vary in coverstock materials, core symmetry, hook potential, and more. As with any of the balls we sell at BowlerX.com, you can customize the weight, finger and span size, and pin placement.
Motiv Brand Bowling Balls
Motiv provides several series of bowling balls so that we're able to answer the demands of newcomers to the sport as well as regular bowlers and even professionals.
The Jackal Series
Motiv's Jackal Series bowling balls are known for their power and hook potential. This product line promises high-performance in heavy oil conditions and is popular among professional bowlers.
The Forge Series
Another high-performance bowling ball product line, the Forge series promises friction in medium to heavy oil lane conditions with plenty of power and hook potential.
The Thrill Series
For lighter oil conditions and a colorful, vibrant aesthetic, the Thrill Series from Motiv is ideal. The core is symmetrical, and the hook potential rates a 12 out of 20.
Motiv Venom
A mid-performance bowling ball series, Motiv Venom balls work with light to medium oil conditions and provide a hook potential of 14.
These few examples of Motiv ball balls explain why bowlers of all stripes anticipate the release of new balls in Motiv bowling ball product series. We at BowlerX.com will be pleased to help you determine which ball is right for you, considering the level of skill you have and the oil conditions at the lanes you frequent.
Purchasing a bowling ball for yourself or as a gift should follow a consideration of your bowling habits and needs. This area is where our knowledgeable bowling professionals can be of great assistance. We can help as you sort out all the factors that influence a bowling ball purchase.
A bowling ball is an investment, and Motiv bowling balls are one worth making. Based on cutting edge technology, these balls will make quite the statement as you approach the lane. Your score at the end of the night will reflect the advantage of the purchase as well.
At BowlerX.com, the low prices and variety of products make it possible to go full Motiv with new bowling balls, bags, shoes, shirts, and more. We're available around the clock to help as you make your purchase, both online and via telephone at (844) 269-5379. From one bowler to another, our team is always happy to help spread the love of bowling with high quality and free shipping for all purchases.