Produced by California Bowling, Swag bowling balls provide particularly high performance, and BowlerX.com is proud to present the new balls from the line. Read on to discover all of the key information about the 2021 Swag releases.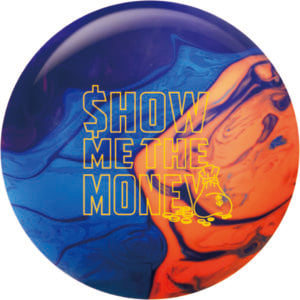 BowlerX.com is the online bowling superstore, providing free shipping, hassle-free returns, knowledgeable and friendly customer support, and the lowest prices possible for top-branded merchandise. Bowling balls, shoes, shirts, bags, and any other bowling-related item can be purchased from within our inventory.
BowlerX.com customers gain the following:
Top-rated customer service
Knowledgeable support and guidance
Low prices
Authorized dealer of all the major bowling brands
FREE standard shipping
No-questions-asked returns
An inventory with over 2,000 items
The ability to source out of stock products within a few days.
A family-owned company, BowlerX.com is owned and founded by a PBA member, Lee Sandt, and dedicated to sharing the love of bowling.
We stand behind every sale. When returns are necessary, all that we ask is that you either double bag or double box the new item for a safe return trip.
Show Your Swagger with a Newly Released Swag Bowling Ball
Swag bowling balls provide high performance, interesting aesthetics, and a coverstock that resists bacteria and odor.
Consider the Newest Releases from Swag
The Swag Yolo Rocks bowling ball is the most recently released Swag ball on BowlerX.com with a release date of 9/20/2021. This high-performance ball has a black and pink smoky design, a pearl reactive coverstock, a symmetrical core, and a 16/20 hook potential. This ball is ideal for medium to heavy oil conditions.
The Swag Geek Lollipop Purple/Gold/Silver bowling ball was also released on 7/21/2021. It's also a pearl reactive ball with a symmetrical core, but with a 14/20 hook potential, it's best for medium to light oil conditions and qualifies as a mid performance ball.
Released 7/12/21, the Swag Geek Bubble Gum Yellow/Pink/Blue bowling ball has the same features as the Geek Lollipop with a different design.
Another high performance option is the Swag Incredible X bowling ball (released 8/2/21). It cuts through medium to heavy oil conditions with a pearl reactive coverstock, an asymmetrical core, and a 17/20 hook potential.
The Swag Joker Wild Bowling Ball (released 6/14/21) is a high performance, pearl reactive bowling ball with a 15/20 hook potential, a symmetrical core, and prime features for medium oil conditions.
Also featuring a pearl reactive coverstock, a symmetrical core, and a 15/20 hook potential, the Swag Dynamite Bowling Ball (released 4/9/21) offers high performance best suited to medium oil conditions.
As you can see, 2021 was a banner year for Swag bowling balls, and BowlerX.com. If you're ready to invest in your game and like to make your dynamic style clear from the very first throw, shop with us for your ideal bowling ball and other accessories.
BowlerX.com is the place to browse and purchase new Swag bowling balls and any other bowling related merchandise. Our team is happy to help with purchase decisions as well, so reach out online or by calling (844) 269-5379 if you have questions about products, bowling styles, or tips and tricks.