Are you searching for the online bowling super store? You've found it with BowlerX.com. The inventory we house is stocked with thousands of items, and our staff is informed regarding the ins and outs of bowling and stands ready to guide purchase decisions.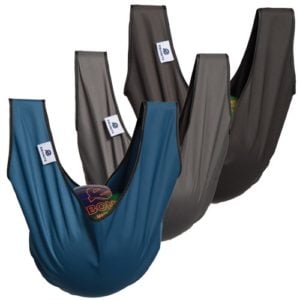 We at BowlerX.com operate out of Bethlehem, PA and have customer service rated #1 for knowledge about products, the sport of bowling, and customer needs. Our low prices, free shipping, and no questions asked return policy work for our customers' satisfaction.
From novice bowlers to professionals, all bowlers can benefit from the service of BowlerX.com. Bowling balls, bags, shoes, shirts, gloves, towels, and any other bowling-related merchandise can be found within our inventory, and if an item is out of stock, we can source it quickly.
All the Implements of Bowling
At BowlerX.com, every bowler can prepare for the next game. Let's consider the basic products you'll need to add to your cart.
Personal Bowling Balls
If you're ready to bowl, you need a bowling ball. The house balls that are available for occasional, recreational players aren't appropriate for those bowlers who take improving their skills seriously. We suggest that you start with a polyester/plastic ball to learn form and then invest in a solid reactive bowling ball. Once you've learned to hook, you can then try a pearl reactive bowling ball to take advantage of the powerful hook potential they provide.
Bowling Towel
As you bowl, a bowling towel is essential to taking care of your bowling ball. A quick wipe after each pass down the lanes will minimize the amount of oil absorbed into the ball. BowlerX.com is also the perfect source for bowling ball cleaners, polishes, and other surface maintenance products.
Bowling Shoes
Every good bowler needs a quality pair of bowling shoes. A well-made pair will improve your game, protect the lanes, and prevent injury. For hygiene's sake, as well as your bowling handicap, invest in a quality pair of bowling shoes.
Wrist Support
To maintain form and provide extra support, consider a wrist positioner. This product isn't essential, but it can be highly beneficial, preventing injury and improving your game.
Bowling Tape
Bowling tape may seem like a slight thing, but it's so very important. Bowling tape for fingers prevents blisters, and you can't imagine how important this prevention is for bowlers who haven't yet toughened their skin with regular play.
The bowling tape that fits into the bowling ball's thumb hole makes sure that the ball fits perfectly on the hand. When points depend on a secure hold, the presence or absence of tape can make a ton of difference.
Bowling Bag
As you accumulate all of your bowling merchandise, how will you store and carry it? You need a bowling bag. We stock tote and roller bags, able to hold up to six balls at a time. Many of these bags will have organizational compartments to help you keep your accessories in an easily accessible place.
When you need products that will help as you develop your bowling skills, BowlerX.com is the online store for you. Let this online shop be your first and last stop. We'll be glad to help whether you're new to bowling or have years of experience; just call (844) 269-5379 for more information.