Looking for the leading online bowling stores? Look no further than BowlerX.com. We have the widest online selection of bowling balls, shoes, bags, and other equipment for all bowlers, no matter their skill level, at the lowest prices.
BowlerX.com is an authorized dealer for AMF, Brunswick, Columbia, DV8, Ebonite, Hammer, Motiv, Radical, Roto Grip, Storm, Track, and other brands. We are rated #1 for customer service, product knowledge, and pricing.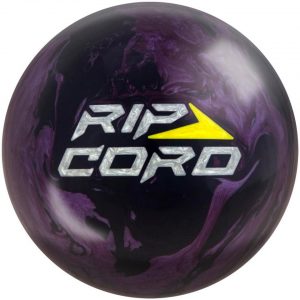 We also carry a wide range of must-have bowling equipment, including a huge selection of bowling balls, bowling gloves, bowling tape, towels, ball cleaners and polish, grip sacks, wrist braces and supports, and many other products.
As an authorized dealer for all the brands we sell, we stand behind every sale. We offer:
Unique high-quality bowling products at the lowest prices;
No seconds or blems;
Easy online ordering;
No hidden fees;
Simple return policy – no hassles, no questions asked;
Friendly, knowledgeable customer service.
Bowling Balls
BowlerX.com offers a wide range of bowling balls for adults and kids, including entry level bowling balls in great colors and a wide range of weights, top performance balls used by professionals, and custom bowling balls.
If you are a beginning bowler, the Brunswick Target Zone Indigo Swirl ball is a great choice. It's versatile enough to be used on different types of surfaces, a plus for casual bowlers. It has a bullet core that helps in weight distribution and a durable polyester cover. The ball is available in a number of different weights (from 6 to 16 pounds) and a variety of other color schemes.
Bowling Ball Totes and Rollers
Carry around your gear in style with one of our best-selling bowling bags from brands like KR Strikeforce, Brunswick, Hammer, Radical, Roto Grip and Storm, in single, double and triple totes, and roller styles that can handle up to 6 balls at once. Sports fans will also appreciate our selection of MLB, NHL and NFL totes and rollers.
Bowling Apparel
BowlerX.com offers a wide variety of bowling shirts for men and women, including everything from t-shirts to dye-sublimation products. Dye sublimation is a printing process that yields beautiful, permanent colors that are embedded in the fabric instead of printed on the surface. Patterns and images on the fabric won't fade or crack even after multiple washings.
Ball Cleaners and Polishes
Oil and dirt from the lanes will be absorbed into the coverstock of a bowling ball, causing its performance to decline over time. Maintain peak performance by keeping your equipment clean with a ball cleaner or polish. Brunswick's Big B Bowling Ball Cleaner, for example, will remove the oil before it starts to soak into the ball and keep ball reaction consistent.
Visit the BowlerX.com website for hundreds of other bowling gift ideas for men, women and kids. When you need help making a decision or would like more information, give us a call at 844.269.5379 or contact us online.