Walk into your next bowling outing with the confidence Radical Bowling Shirts bring. Shop at BowlerX.com for a wealth of bowling supplies and merch. From head-turning bowling attire to strike-wielding balls and clout-earning bags, make your devotion to the sport clear with our products. Our return policy makes your purchase risk-free since we ask little of unused product returners.
BowlerX.com – The Online Bowling Superstore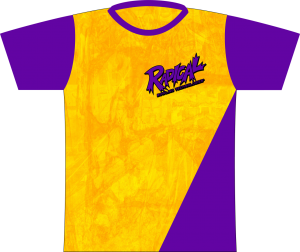 Established in 2010, BowlerX.com is a leading provider of bowling equipment, apparel, books, videos, and accessories. With over 2,000 items in our inventory, you'll find the exact bowling-related item you're seeking, and if by some odd circumstance we don't stock the specific product, we can find it within 1-3 days. The most prominent brands in bowling have a home with us, and our ultimate goal is always customer satisfaction with any purchase made.
The BowlerX.com Return Policy for Customer Satisfaction
We don't want you to be stuck with items that won't work for you, and we understand online shopping can make assuredness difficult. If you purchase something from us and when it arrives, it doesn't fit or doesn't work for you for any other reason, return it. We ask that you don't use the product and that you return it in the original packaging with double bags or boxes to prevent damage during the trip back to us.
A Fount of Bowling Knowledge
Whether your affection for the sport of bowling is in passing or passionate, come to BowlerX.com to find a team of professionals with a deep well of knowledge about the sport and a passion for it. The guided purchasing experience we can provide is quite helpful for those who are new to the sport, unfamiliar with different brands, or buying gifts for others.
What to Look for in a Bowling Shirt
Bowling shirts are the ideal clothing to maximize your score as well as being stylish streetwear. BowlerX.com offers a wealth of variety with a shared degree of high quality. Consider the following suggestions when planning to buy bowling shirts.
A bowling shirt should fit "just so." To bowl well, your flow of movement can't be restricted, nor can hanging fabric get in the way of your arm or the ball.
Choose Comfortable Fabric
Modern bowling shirts take advantage of new wicking fabrics designed to keep you cool and dry regardless of the intensity level of your game.
Personalize your team's shirts to create a uniform for the group. You can even shout out the humorous nicknames you give one another.
Intimidate the opponent with a professional worthy bowling shirt. Bowl confidently with the swagger a shirt from BowlerX.com provides.
When buying bowling shirts, home in on your own style preferences. Don't try to look like someone else. Instead, choose shirts that fit within your individual style – only for bowling. You'll know the look for you when you find it, and we offer the variety to promote this personalization.
The team at BowlerX.com is committed to providing you with quality Radical Bowling Shirts or any other bowling related product you might need. Reach out with inquiries by calling 844.269.5379 or contacting us online if you're looking for a provider with a "Love for Bowling" that equals your own!