Choose Roto Grip bowling balls when you want to knock down the most pins possible, and choose BowlerX.com when you want the best selection, the lowest prices, and service with a smile!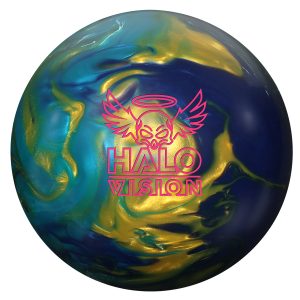 BowlerX.com is the online bowling superstore. We are based in Bethlehem, Pennsylvania and are rated #1 for customer service, product knowledge and pricing. When you are shopping for bowling products, whether for yourself or for gifts, you can be sure that you will receive first quality products at the lowest prices.
BowlerX.com is an authorized dealer for all of the brands we sell and will stand behind every sale. We offer:
Unique high-quality bowling products at the lowest prices;
No seconds or blems;
Easy online ordering;
FREE standard shipping;
No hidden fees;
Simple return policy – no hassles, no questions asked;
Friendly, knowledgeable customer service.
About Roto Grip
Since it was founded in 1955, Roto Grip has been an innovator in the bowling ball industry. Their balls were unique at the time because they were pre-weighted with finger-weight and side weight, then marked with a four-point star for drilling.
By 1997, the brand was struggling to keep up with rapidly changing bowling ball technology and was purchased by Storm. Their first Roto Grip ball was the SD-73™, better known as "The Ball Banned from the PBA Tour." This put Roto Grip back in the game.
With the continued introduction of other innovations, such as its powerful cores and ultra-responsive coverstocks, Roto Grip has continued to produce high performance bowling balls that BowlerX.com customers love!
Frequently Asked Questions (FAQs) about Buying Bowling Balls
Q, What type of bowling ball is best for new bowlers?
A. If you're new to the sport, the best option is usually a ball with a polyester (a.k.a. plastic) coverstock. These balls won't break the bank. They have less friction on the lane and are designed to travel true and straight, so they can help you improve your skills. Polyester balls are available in a wide range of weights, so it's easy to find lighter balls for new bowlers of any age. Even when you move up to the next level, keep your plastic ball around for your spare shots.
Q. What type of ball do I need for the best hook shot?
A. A reactive resin ball, such as a Roto Grip bowling ball, will be your best bet. The resin offers more friction between the ball and the oil on the lane, so the ball curves into the pins more easily. If you're just perfecting your hook, however, urethane is a good option because it's less expensive and will give you a little more control.
Visit the BowlerX.com website and shop 24 hours a day, every day of the year, for Roto Grip bowling balls and equipment from many other brands. If you need more information, give us a call at 844.269.5379 or contact us online.