When you take your bowling game seriously, consider the value of Roto Grip bowling products purchased from BowlerX.com. We offer premiere brands, free shipping, low prices, and informed customer service.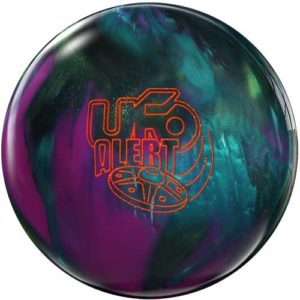 Bowlers come to BowlerX.com for all of their bowling needs. From bowling balls to shoes, bags, towels, grips, wrist supports, and every other bowling-related piece of equipment, our inventory is full, diverse, and top quality.
We are authorized to deal in all of the major brands, and we stand by every transaction!
Our customers can expect:
Special, top-notch bowling goods at low rates
No seconds or blemished goods
FREE shipping
No hidden fees
Simple online ordering
No-questions-asked returns
Informed and aware customer support
The Roto Grip Brand
Roto Grip started in 1955 as a bowling innovator. The balls were special due to the way they were weighted and marked. In the ensuing years, the brand fell off a bit and was purchased by Storm in 1997. The SD-73 bowling ball was soon released and became known as "The Ball Banned from the PBA Tour."
New innovations followed with both coverstocks and cores, and Roto Grip remains one of the best bowling balls on the market today.
Roto Grip Bowling Balls
Plastic/Polyester Coverstocks – best for beginners, dry lanes, or for spare throws
Roto Grip Squad RG Clear Polyester Bowling Ball
Pearl Reactive Resin Coverstocks – light to medium oil/mid performance
Roto Grip Hustle Rap Royal/Aqua/Purple
Roto Grip Hustle AU Gold Pearl
Roto Grip Rubicon UC2
more
Solid Resin Bowling Balls
Roto Grip Hustle PBR
Roto Grip Rubicon
Roto Grip Hustle Camo
more
Hybrid Resin Bowling Balls
Roto Grip RST X-1
Roto Grip Idol Synergy
Roto Grip MVP Attitude
more
A quality Roto Grip bowling ball and plenty of time spent at the lanes will soon translate into interest in league bowling. We have a few ideas about how to structure your team.
Strategic Design for Building a League Team
In league bowling, the team is generally five people strong. Strategic choice and placement in the lineup will influence the success of your team.
Scratch leagues don't use handicaps to influence score, so when bowlers go head-to-head, vast differences in skill can affect the results.
If the league does allow handicapping, the results will be closer to even, but the strategy of team building is still suggested.
First Bowler – This bowler should be the mid-level bowler of the team, establishing momentum for the game. The first bowler should have the third highest average on the bowling team and has few open frames.
Second Bowler – The worst bowler on the team should go second. It's not a pressure position, and the rest of the team will have time to make up for a poor result.
Third Bowler – Also a lower average, this bowler should have the second lowest average among teammates.
Fourth Bowler – This bowler should be skilled, especially in high-pressure. Almost every frame should be either a strike or a spare.
Fifth Bowler – The best bowler should be the last bowler. This high-pressure position requires a calm, capable, and skilled bowler.
With your bowling team lineup primed and ready, your new Roto Grip bowling products packed in your bag, and your passion for bowling, you will cause some trouble at the lanes! Get ready with a stop at BowlerX.com, and if you'd like assistance or friendly advice, reach out by dialing (844) 269-5379.