Looking for high-performance Seismic bowling balls at excellent prices? Visit BowlerX.com today.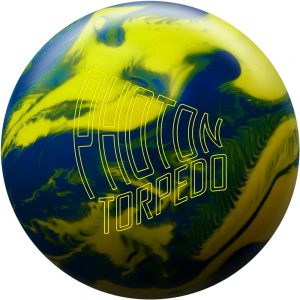 BowlerX.com, the online bowling superstore, is rated #1 for customer service, product knowledge and pricing. We are a family owned bowling supply business and pro shop based in Bethlehem, PA.
When shopping for bowling products, we understand that you have many choices, so we strive to offer the largest selection of first quality products at the lowest prices.
As an authorized dealer for all of the brands we offer, we stand behind every sale. We are a family of experienced bowlers who are passionate about the sport and knowledgeable about the products we offer and are always happy to answer any questions you may have.
About Seismic Bowling Balls
Seismic Bowling has been designing high performance bowling balls, geared toward helping bowlers of all levels, since 2009, with a particular focus on creating extremely strong rolling balls through advanced core engineering.
The company developed a "Power Rating" to give bowlers a better idea about the "strength" of Seismic balls when used in certain conditions and in comparison to other balls. They are rated for the "length" the ball will get on an average condition, the potential strength of the ball in the midlane, the friction created by the ball's cover in oil, and the friction created by the ball's cover in the dry.
BowlerX.com offers an excellent selection of Seismic bowling balls!
Why Buy a Bowling Ball?
Unlike most sports, you don't have to buy your own equipment. You can visit your local bowling alley, rent a pair of shoes, grab a house ball and bowl. But there are several good reasons to consider buying your own bowling ball, especially if you aspire to improving your game.
Consistency
It's hard to be consistent when you're using house balls that aren't fitted to your hand. A ball that's drilled to your own hand measurements will give you more control when you bowl and help you throw more accurate shots. This will help improve your game and increase your scores.
Less Risk of Injury
Using an ill-fitting ball can cause wrist, elbow, shoulder, and other injuries. When your ball properly fits your hand, you won't have to force your shots, drastically reducing your risk of injury.
Convenience
Instead of wasting time looking for a decent house ball, having your own ball means you'll be able to bowl as soon as you get to the alley.
Avoid Germs
There are hundreds of people who use the balls at the bowling alley, and they don't get washed very often (if ever). The likelihood of catching a cold, the flu, or another illness from a house ball in small, but when you purchase your own ball, you won't have to worry about where it's been, who has used it, or what germs they may have left behind.
Don't just run out and buy the first pretty ball you see. When you take your time in selecting a ball based on your style and preferences, you will be able to use it for years to come.
We encourage you to visit BowlerX.com any time of day or night to shop our selection of Seismic bowling balls or products from AMF, Brunswick, DV8, Ebonite, Motiv, Roto Grip, Storm, and many other great brands. If you would like more detailed information, give us a call at 844.269.5379 or contact us online.