Looking for stores that sell bowling balls online? Look no further than BowlerX.com! Whether you are looking for a gift for your favorite bowler or want to introduce someone to the sport, we are a terrific resource!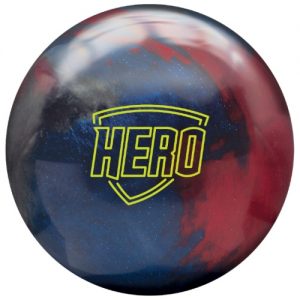 BowlerX.com is an authorized dealer for AMF, Brunswick, Columbia, DV8, Ebonite, Hammer, Motiv, Radical, Roto Grip, Storm, Track, and other brands. We are rated #1 for customer service, product knowledge and pricing. When you shop with us, you will receive first quality products at the lowest prices.
We also carry a wide range of must-have bowling equipment for everyone from new to professional bowlers. Choose from our huge selection of bowling balls, bowling gloves, bowling tape, towels, ball cleaners and polish, grip sacks, wrist braces and supports, and a wide range of other products.
Check Out These Brands
Our favorite brands of bowling balls include:
Brunswick – One of the oldest bowling companies in the world, Brunswick has been making bowling balls since the 1880s.
DV8 – DV8 Bowling manufactures balls for bowlers of all ages and abilities, and they tend to be flashier and edgier than many other brands.
Ebonite – The company, which also produces the Hammer and Columbia brands, designs balls for virtually every kind of player, catering to beginners and professional players alike.
Roto Grip – Since its founding in 1955, Roto Grip has been an innovator in the bowling ball industry, producing high performance balls that BowlerX.com customers love
Storm – They released their first bowling ball in the 1990s and have been going strong ever since. Storm balls are used by many professional bowlers.
Frequently Asked Questions (FAQs) about Buying Bowling Balls
Q: Do I really need my own bowling ball?
House balls may be sufficient if you only bowl a few times a year, but there are benefits to owning your own ball. The right one can help you improve your game by improving your consistency, but is also more convenient than searching the racks at the bowling alley for the ball that fits you best. It's also more hygienic to use your own ball instead of one that's had hundreds of other people's fingers in it. The best part? Bowling balls don't have to be expensive. You can usually find a beginner-friendly reactive-resin ball for $70 to $100.
Q: Which bowling ball is best for new bowlers?
If you're new to the sport, the best option is usually a ball with a polyester (a.k.a. plastic) coverstock. These balls are reasonably priced, have less friction on the lane, and are designed to travel true and straight, so they can help you improve your skills. Polyester balls are available in a wide range of weights, which means you can find lighter balls for new bowlers of any age. Even when you move up to the next level, keep your plastic ball around for spare shots.
Q: How can I keep my bowling ball in good condition?
Bowling balls can pick up oil from the lane, which can eventually soak in and affect the performance of your ball. Before putting your ball away, spray it with a bowling ball cleaning solution and wipe it down. BowlerX.com carries a wide range of must-have bowling accessories including ball cleaners and polish, and bowling towels to keep hands dry and clean dirt or lane oil off the ball surface,
When you are looking for stores that sell bowling balls, BowlerX.com can help. We encourage you to call us at 844.269.5379 or contact us online for more suggestions.