Storm bowling balls have dominated the marketplace since 1985, even creating unique scented bowling balls! When you are looking to buy Storm bowling balls, shop online at BowlerX.com.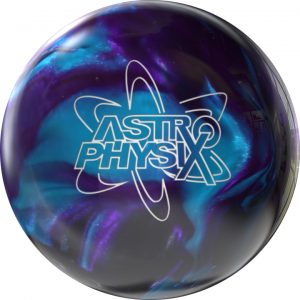 BowlerX.com, the online bowling superstore, is rated #1 for customer service, product knowledge and pricing. When you are shopping for bowling balls, bags, shoes or accessories, you can be sure that you will receive first quality products from us at the most affordable prices.
About Storm
Storm manufactures bowling balls in Brigham City, Utah. The brand is synonymous with high performance, but not everyone is interested in being a pro bowler.  You will find Storm bowling balls in the hands of both amateur and professional bowlers.
How to Find the Best Storm Bowling Ball
Before you can find the best Storm bowling ball to meet your needs, you will have to take into consideration factors like your skill level, the ball materials and the ball core.
Coverstock Materials
There are several things that will affect the performance of a ball's coverstock (surface texture, hardness and oil absorption), and there are three primary materials used for coverstock, each with its own distinct characteristics: polyester, urethane, and reactive.
Polyester (or Plastic)
Commonly used for beginner balls.
Extremely durable.
Less porous as other materials.
Smooth surface results in low friction between ball and lane.
Low hook potential.
Urethane
Used for beginner to intermediate balls.
Lots of friction between ball and lane.
High hook potential.
Easier to angle ball.
Not as popular with experienced or professional bowlers.
Reactive Resin
Used for advanced and professional-grade bowling balls.
Most friction between ball and lane.
Hooks extremely well.
More effectively carries pins.
Three types: reactive solid, reactive pearl, reactive hybrid.
Most expensive option.
Reactive resin is nearly identical to the polyurethane material used to make urethane coverstock, but the reactive ball is enhanced with mica to give it better friction than a urethane ball.
The Core
Bowling balls have an outer shell, called the coverstock, and a large, heavy weight in a specific shape that distributes weight differently throughout the ball. The core determines how the ball builds momentum when it leaves your hands and moves down the lane towards the pins.
Two-piece balls typically have a single symmetrical bulb-shaped core, while others feature two or more outer cores and filler material. Three-piece balls typically have a "pancake" core along with a filler material.  Pancake weights provide a reliable and steady momentum on standard lane conditions and are well-suited to recreational bowlers. Two-piece balls deliver a higher level of performance.
The Storm Mix series is an example of an ideal ball for casual bowlers thanks to its 3-piece core and durable urethane coverstock. For a high-performance Storm ball, consider the Storm Drive, their second ball to use the renowned Dual-Drive symmetrical core shape, which also features a new RS2 Nano hybrid shell that adds traction to better handle more oil.
Visit the BowlerX.com website for Storm bowling balls and hundreds of other balls for men, women and kids. When you need help making a decision or would like more information, give us a call at 844.269.5379 or contact us online.