For high-performance bowling balls, visit Bowlerx.com today. We offer excellent prices, free shipping, and incredible customer service. From Swag bowling balls to swag-worthy bowling shirts, we offer it all for the bowling lover in your family.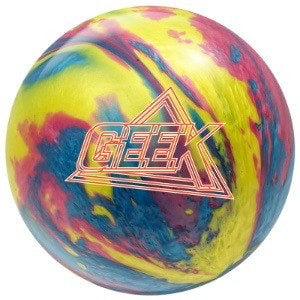 BowlerX.com has an incredible rating for our customer service, informed staff, and low prices. We're authorized to deal in all of the major brands and have earned our reputation as the online bowling superstore. Our purpose is to spread the love of bowling.
The bowling merchandise market is full of options, and we aim to provide a large selection for bowlers of all stripes. Our inventory numbers over 2,000 products, and we can source products that are out of stock within a few days.
BowlerX.com stands behind every sale. If you're dissatisfied with your purchase, return it in a doubled box or bag for no-questions-asked exchanges or refunds. Our family-owned company is passionate about bowling and able to help as you shop or develop your bowling game.
Swag Bowling Balls
As the name implies, Swag bowling balls bring swag to your game. These medium performance balls are known for their eye-grabbing design and hard-hitting, predictable throw.
We at BowlerX.com provide a wide range of Swag bowling balls including Joker Wild, Incredible, Incredible Hero, Dynamite, Show Me the Money, Geek, Big Bro, and more!
Improve Your Game with Your Own Bowling Ball
Casual bowlers don't have to purchase their own equipment. The local bowling alley will have bowling balls and bowling shoes available for rent. You'll simply need to choose a house ball, pick a lane, and go for it. However, if you truly enjoy the game, buying your own bowling ball has real benefits.
Consistent Throw
Relying on house balls every time that you bowl will result in inconsistent practice. They're often scuffed and battered since they're used so frequently, and finding the same one each time is unlikely. With a bowling ball of your own, the throw will be easier to perfect, and your hit will be harder since you can likely grip your ball tighter with customized finger holes.
Protect Yourself from Injury
Bowling injuries usually come from improper form or an awkward bowling ball. With a customized bowling ball measured for your fingers and hand span, the comfortable grip will protect you from self-injury.
Stay Safe, Stay Healthy
In the age of Covid, we're all thinking of ways to prioritize safety without sacrificing activities. While the bowling shoes get sprayed with every use, the same can't be said for bowling balls. Invest in your own bowling ball, and you won't have to stress about who used it just before you.
So, is buying your own bowling ball worth the money?
That depends on you. If you only bowl occasionally, owning your own ball is probably a bit extra. However, if you've developed somewhat of an obsession with the sport, have joined a bowling team, or bowl at least once or twice a month, you should at least consider the purchase.
If you're interested in buying your own bowling ball, BowlerX.com provides all sorts of options including Swag, Hammer, Storm, DV8, and many more. For additional information or help choosing a ball, give us a call at (844) 269-5379 or reach out online.