Locating ten-pin bowling coaching can be challenging, but BowlerX.com, the online bowling superstore, has a variety of services and options that will meet your needs.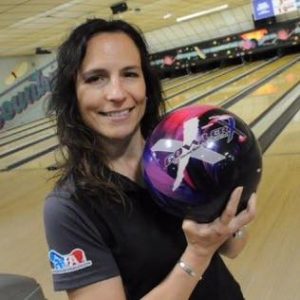 BowlerX.com is based in Bethlehem, Pennsylvania and rated #1 for customer service, product knowledge and pricing. When you shop in our online store, you can be sure that you will receive first quality products at affordable prices.
We are an authorized dealer for all of the brands we sell, and we stand behind every sale. We offer:
Trusted since 2008 as one of the largest online bowling retailers in the U.S.;
More than 2,000 top-quality products at the lowest prices;
No seconds or blems;
Easy online ordering;
No hidden fees;
FAST & FREE standard ground shipping;
Simple return policy – no hassles, no questions asked;
Friendly, knowledgeable customer service.
BowlerX Coaching Services
BowlerX staff members are USBC Silver certified coaches with over 20 years of experience. We provide instruction to adult and junior bowlers of all ages and abilities. Whether your average is 90 or 220, we can help you take your game to the next level. All lessons include diagnostic evaluation with take-home notes, video analysis, and lane rental.
To request a lesson, complete our online form to tell us information about yourself, whether or not you own a bowling ball, your best game score and current average, how long you've been bowling, and other pertinent information.
Virtual Lessons
Get virtual bowling lessons from our own JR Raymond and Krista Sandt that are tailored to your individual needs no matter where you live. Our coaches will take your videos and develop a voice over lesson giving you a game plan for how to improve your game in whatever way you would like.
All you need is a camera, whether it's on a tripod or on your phone to video your approach and delivery. You can then upload your video to us and let either Krista or JR analyze your mechanics and offer your areas to work on that will increase your ability to repeat shots and increase your scores. They can also focus on a specific issue and provide personalized feedback including tips and drills that you can perform to strengthen your areas of concern.
"The System" DVD
This instructional video – "The System" – from retired PBA Tour champion, Mark Baker, offers easy-to-follow coaching tips that help bowlers learn to throw the most consistent, powerful shots and get the best scores. It works for all skill levels.
Training Tools
At BowlerX.com, you will also find the widest online selection of training tools, such as the Release Trainer, Rev/Ball Motion Trainer, Swing Trainer (S, M, L & XL), Power Trainer (S, M, & L), Feel Trainer (5″ & 4″), Axis Trainer, Alignment Trainer, Balance Trainer, Path Trainer, and Two-Handed Bowling Swing Trainer for all bowlers, no matter their skill level.
Looking for ten-pin bowling coaching or training tools? Visit the BowlerX.com website for recommendations. Give us a call at 844.269.5379 or contact us online to explore the wide range of products we offer.