Track Bowling is known for developing new methods of ball design, including being one of the first manufacturers to experiment with ceramic cores. When you are looking to buy Track bowling balls, shop online at BowlerX.com.
About BowlerX.com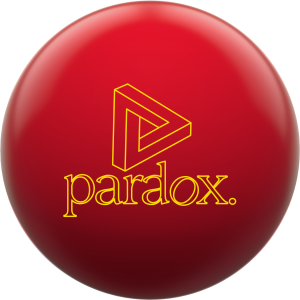 BowlerX.com, the online bowling superstore, is rated #1 for customer service, product knowledge and pricing. When you are shopping for bowling balls, bags, shoes or accessories, you can be sure that you will receive first quality products from us at the most affordable prices.
Our friendly, experienced staff of real bowlers are knowledgeable in the products we offer and are always happy to answer any questions you may have. If you don't see what you're looking for on our website, be sure to contact us.
About Track
Track Bowling, originally Star Track Bowling, was founded in Solon, Ohio in the 1970's to manufacture balls for the bowler who wanted to be on the cutting edge of technology.
Over the years, the company has developed many new methods and designs, many of which have become industry standards, and continues to lead the industry on everything from original core designs to ground-breaking coverstocks. The company features a full range of high-, upper-, and mid-performance balls, as well as bags that reflect the same high standards.
Since 2007, Track bowling balls and bags have been manufactured by parent company Ebonite International, located in Hopkinsville, Kentucky, a brand family that also includes Hammer and Columbia 300 balls.
4 Reasons to Start Bowling
Good exercise. Sedentary lifestyles often lead to obesity and chronic diseases. Experts say that bowling can burn over 200 calories in just one hour.  If you bowl several times a week, the calorie-burning could be substantial. Although bowling is not as rigorous as many other sports, it can be a great place to start.
A lifetime sport. Once you learn to bowl, you can do it throughout your life. In fact, many adults in their 70s, 80s and up participate in weekly leagues and find that the physical activity improves their quality of life.
Meet people. With the arrival of cell phones, video games, and the internet, it's not easy to meet people and many of us crave more human interaction. According to the USBC (Bowling's Governing Body), more than 67 million people from all walks of life bowled last year, making bowling the nation's #1 participatory sport.  Why not head to the lanes with a couple of friends and meet some new people?
There's something for everyone. Whether you have dreams of becoming the next PBA superstar, like Chris Barnes or Kelly Kulick, or are just looking for a little friendly competition, you'll find leagues from youth to adult at your local bowling center. There is typically a handicap system, so you can still be competitive even it you're a newbie. Specialized youth programs are great for the student athlete, Specialized equipment enables young kids and people with disabilities to bowl. And don't forget those "Disco Bowling" nights if you enjoy black lights, fog machines, loud music and the like.
Whether you are looking for great deals on Track bowling balls, or have questions about balls or equipment, BowlerX.com can help. We encourage you to call us at 844.269.5379 or contact us online. Now, get out there and bowl!