The upcoming DV8 bowling balls are terrific options for bowlers of all stripes, and BowlerX.com offers this top brand as well as many others.
The physical home base for BowlerX.com is found in Bethlehem, PA, where we have our own pro shop in Town & Country Lanes. Most of our magic happens online, though, where we serve as the online bowling superstore, rated first in customer support, product knowledge, and low prices!
Who Is DV8?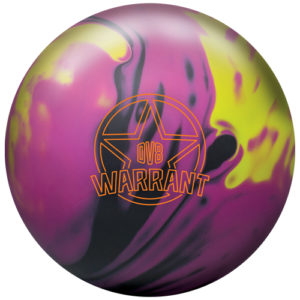 The DV8 bowling brand falls under the Brunswick umbrella of top-quality brands. In the bowling world, the DV8 brand is somewhat new, but it's made quite a name for itself in that limited time by offering incredible products for bowlers of all skill levels and balls for oil lane conditions.
DV8 Balls for All
Beginning Bowlers
If you have just discovered the sport of bowling, the first bowling ball that you'll need should simply throw straight. The right ball will have a plastic/polyester coverstock as you focus on learning how to handle it well. The DV8 Polyester Just Black Bowling Ball is the ideal balance of quality and price as you explore your interest in the sport.
Intermediate Bowlers
As bowlers learn to hook, they need a bowling ball that can grip the lane. The DV8 Damn Good Verge, DV8 Warrant Solid, DV8 Decree Pearl, DV8 Decree, DV8 Warrant, and DV8 Glam bowling balls are all terrific options for intermediate bowlers.
Advanced Bowlers
Bowlers with a high level of skill generally prefer balls that can handle medium to heavy oil conditions like what is often found in tournament conditions. The bowling ball needs to hook effectively, so it will have an asymmetrical core and a reactive coverstock. The DV8 Hell Raiser Return, DV8 Intimidator Pearl, and DV8 Verge Pearl bowling balls offer high performance for advanced bowlers.
Justifying a Personal Bowling Ball Purchase
Buying a bowling ball is a great investment in your bowling pursuits. If you bowl regularly, investing in your game is a great idea. Not only will you be able to bowl without exposing yourself to other people's germy fingers, but you'll have easy access to begin the game without hunting for a comfortable instrument. Further, you'll be able to practice and improve your bowling ability and consistency.
BowlerX.com offers a wide array of bowling products. As an authorized dealer of many top bowling brands, bowlers of all skill levels can find the perfect product to suit their bowling needs within our 2,000+ item inventory. If, by some odd circumstance, we lack the product needed, we can locate it within three days for the same low price for which we're known.
Caring for Your Bowling Ball
The integrity of the bowling ball coverstock will be disrupted over time as the ball absorbs oil and dirt. Preventing this problem requires that you wipe the bowling ball between throws and have it cleaned and professionally resurfaced as needed. We offer a number of products designed to help you extend the life of your bowling ball investment.
If you're in the market for bowling products, BowlerX.com offers a full menu of products ranging from the upcoming DV8 and other brand bowling balls to any accessories required like bags, towels, attire, and more! For orders or answers to your pressing bowling questions, call (844) 269-5379 or reach out to our team online for a fast response.