From upcoming releases to classics, Ebonite bowling balls perform up to expectations. BowlerX.com is the online bowling superstore and the perfect source for your favorite balls, gear, accessories, and more. Our goal is to spread the love of our favorite sport: bowling!
About BowlerX.com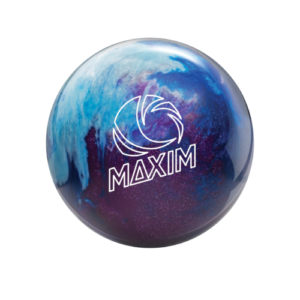 Rated first in customer service, informed staff, and affordable prices, BowlerX.com has a gigantic and diverse inventory as an authorized distributor of the brands that we carry. Since our founding in 2008, we've proven our dedication to the sport we love and the customers we serve.
If you need a bowling-related product, we likely have it in stock! On the off chance that we don't, we can source it within a few days for our low, low prices.
About Ebonite
Established in 1907, Ebonite is a bowling company operating out of Hopkinsville, Kentucky. The same company that produces Ebonite bowling products produces the Columbia 300, Track, and Hammer bowling brands. This company leads the bowling world and caters to every level and style of bowling.
Choosing the Best Bowling Ball for Your Needs as They Change
New bowlers will not use the same bowling balls as an experienced, frequent bowler. Your first bowling ball will likely have a polyester coverstock. These balls glide straight with no curve, so you can practice and perfect your form and throw. Experienced bowlers choose these balls to pick up a spare. These balls are cost-effective and available in several different weights.
Identifying the right weight for your bowling ball purchase isn't that difficult. If you're making the purchase, you've likely been spending some time at the lanes. A customized ball with personalized holes drilled for your hands will seem lighter, so purchase a ball weight a couple of pounds heavier than the weight you usually choose at the lanes.
In general, experts suggest the following guidance: children will need a ball between 6 and 10 pounds, an adolescent will use a ball 11-14 pounds, an adult woman will fall within the 12–14-pound range, a senior citizen will also use a 12–14-pound ball, and an adult man will choose either a 15- or 16-pound ball. Of course, these guidelines have exceptions.
As your game progresses, you'll want to learn to buy another ball with a different coverstock. A urethane or reactive resin ball grabs the lane despite oil, allowing the ball to grip and curve. Go with the urethane as you learn to hook and perfect your form, and then graduate to the reactive resin.
Caring for Your Bowling Ball Investment
A bowling ball purchase is an investment in a hobby and social activity. Taking care of your bowling ball will keep it in prime condition for max life and hook potential. The more porous your coverstock, the more oil the ball will absorb. This oil, along with debris, will cause the bowling ball's performance to fail. As you bowl, you should use a towel to wipe the oil from the ball, and you should clean the ball every six games and carry it in to your local pro shop for refinishing after every sixty games.
Visit BowlerX.com for upcoming Ebonite bowling balls, as well as balls and bowling-related merchandise from many leading brands. For help with shopping decisions, we're here. To speak with one of our bowling experts, call (844) 269-5379, or you can reach out online for a swift response.