Are you awaiting the release of upcoming Motiv bowling balls? BowlerX.com is the place to come since we're an authorized dealer of all the best bowling brands – including Motiv. We won't be beaten when it comes to pricing, convenience, or quality.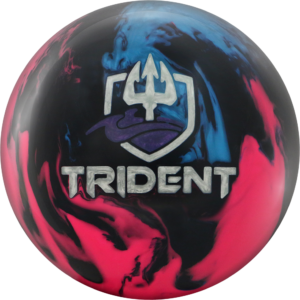 The first-rate status that BowlerX.com enjoys is largely due to an informed, passionate group of bowlers providing customer support, low pricing, free shipping, and hassle-free returns. Established in 2008 and owned by Lee Sandt, a talented professional bowler in his own right, BowlerX.com spreads the love of bowling from our physical location in Town & Country Lanes to our online bowling superstore.
The Motiv Bowling Brand
The Motiv bowling brand focuses on producing top-performing balls. Motiv brand bowling balls are aesthetically distinctive from other brands, durable, and consistent in performance. The technically advanced cores in Motiv ball produce results.
If you're looking for a new bowling ball, the Motiv brand should be on your list for consideration. Finding a ball that matches your style of bowling, aesthetic preferences, and skill level will improve your bowling game. For help with the buying process, you're welcome to reach out to the customer service team at BowlerX.com. When you call, you'll be speaking with a bowler who's deeply familiar with the game and our products.
With the help of the passionate bowlers on our staff and your local pro shop, you should be fully prepared to find the perfect tool for your bowling game.
Step One: Determine the Appropriate Bowling Ball Weight
When choosing the bowling ball weight to purchase, those in the know suggest a couple of methods of measurement. The first suggestion is to calculate 10% of your body weight, up to 16 pounds. The second method is that you add 2 pounds to the weight you generally choose to bowl with at the local bowling alley. Having a bowling ball custom drilled to your hand will accommodate the greater weight, thus the greater power.
Warning: While a heavier ball is more powerful, never bowl with a ball that's heavier than what feels comfortable. You risk injuring yourself.
Step Two: Find the Cover Stock for You
The right cover stock for your bowling ball will depend on your skill level, the shot you're taking, and the lane conditions where you bowl.
Polyester, or plastic, balls are best for beginners because they tend to have little hook. These balls are used for making a spare for the very same reason. These balls don't absorb much oil, so they are very durable.
Urethane and reactive resin cover stocks on bowling balls provide increased hook potential, the latter more than the former. This hook potential comes from greater grip on the lanes, something most helpful in heavy oil lane conditions. These balls absorb oil with each pass, so you should focus on cleaning, polishing, and refinishing these balls to increase their lifespan.
Benefits of Custom Drilling
Custom drilled bowling balls increase control, power potential, and injury avoidance. We will drill your ball at BowlerX.com. To get the appropriate measurements taken, stop at your local pro shop. You'll be quite pleased with the results when your bowling ball fits your individual hand.
For upcoming Motiv bowling balls, BowlerX.com is the perfect source. Come to us for any branded ball, bag, shoe, or other accessory you'll require. To learn more, you can always reach out online or by calling (844) 269-5379.