The online bowling superstore, BowlerX.com, makes it easy for you to browse and shop for all bowling related products – from upcoming releases of Radical or other branded bowling balls to attire, bags, accessories, and more. Purchases from us will be of remarkable quality, low prices, and fully backed.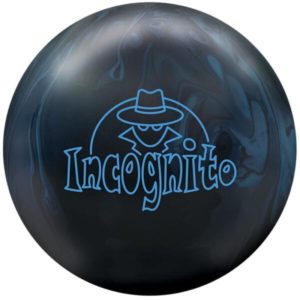 Founded in 2010 by Phil Cardinale, a noteworthy leader in the bowling industry, Radical Bowling produces bowling balls of all types and for all bowling skill levels. This brand utilizes top-of-the-line technology to promote the successful acquisition of bowling skill and high scores. The Radical brand falls under the umbrella of Brunswick bowling, the standard of bowling excellence. BowlerX.com proudly offers the Radical Bowling brand as part of our full menu of bowling products.
Authorized to deal with all of the top brands we sell, BowlerX.com stands behind all transactions. We maintain a special, top-quality inventory of bowling products. Our inventory doesn't include seconds or blemished products, and we offer incredibly low prices. Our customers can order online conveniently without shipping fees or hidden upcharges. In addition, our return policy is straightforward and hassle-free.
When you call on us, the customer support we provide is helpful and based on a broad understanding of the sport.
Radical Coverstock Materials and Their Effect on Bowling Ball Performance
Radical Plastic Bowling Balls
Plastic/polyester balls create little grip on the lanes. Without friction, the ball glides without much hook, or curve. As beginning bowlers work on their throw, this type of coverstock is best. Advanced and professional bowlers also choose this coverstock option for straight throws to pick up a spare. The Radical Spare and Radical Astro-Nuts Bowling Balls use this type of coverstock.
Radical Pearl Bowling Balls
A pearl coverstock provides more length than the rest of the reactive resin coverstock options and is preferred by bowlers with a slower throw. The Radical Results, Radical Conspiracy Theory, Radical The Closer, Radical Results Plus, Radical Counter Attack, Radical Bonus, Radical Zing, Radical Incognito, and Radical Pandemonium are all pearl type bowling balls.
Radical Hybrid Bowling Balls
Hybrid bowling ball coverstocks provide a medium between the length of a pearl coverstock and the short, strong work of a solid one. The Radical brand Zing Hybrid and Conspiracy Hybrid bowling balls are currently available at BowlerX.com.
Radical Solid Bowling Balls
The reactive solid coverstock is the best for cutting through heavier oil conditions. They pack quite a punch, but they also require additional maintenance because they absorb more oil. The Radical Counter Attack, Results, Incognito, Bonus, The Closer, and Pandemonium are solid coverstock bowling balls that will round out your arsenal.
A Well-Rounded Bowling Ball Toolbox
When adding bowling balls to your collection, choose a variety of coverstock options. This way ensures that you're ready for all lane conditions, pin setups, etc. With a complete toolbox, you'll be ready to max out your scorecard. BowlerX.com offers a single source for all of your bowling needs. Our inventory is substantial with over 2,000 distinct products, and should our inventory fail to include a specific product you have in mind, we'll hunt it down in three days or less.
For additional info, answers, or orders of the upcoming Radical bowling balls, or any other bowling product, call BowlerX.com at (844) 269-5379 or contact our helpful, expert team online.