Get ahead of the upcoming release of new Roto Grip bowling balls by choosing to pre-order from BowlerX.com. We offer friendly and informed customer service, a wide range of brand names and products, and the most affordable prices.
The Online Bowling Superstore – BowlerX.com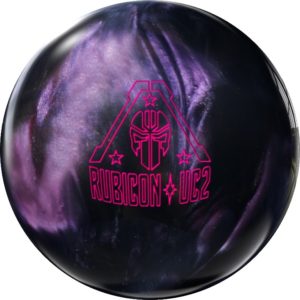 Headquartered in Bethlehem, PA, BowlerX.com has a first-rate reputation for informed and friendly customer support, low pricing, and more. We love bowling, and we want the rest of the world to love our sport as well. That's why we go to great lengths to please every customer with the right products for them, in the best condition, at the lowest possible price.
Buy a bowling ball from us, and we'll provide customized drilling for fingers and your hand span. You can go to your local pro shop to get these measurements.
BowlerX.com is owned by a PBA member, Lee Sandt, a USBC Certified Instructor, associated with Brunswick Bowling Corp. He loves the sport and employs those who do as well. BowlerX.com is family-owned and focused on the love of bowling. We regularly sponsor bowling tournaments including championships for the PBA and PWBA.
Roto Grip – The Secret's in the Grip
Founded in 1955, Roto Grip introduced the concept of pre-weighted balls to the bowling industry. Storm purchased the company in 1997, and the company became a player in the bowling industry once more. Around this time, Roto Grip made the first bowling ball that the PBA considered so advanced they chose to ban it. Roto Grip bowling balls continue to be known for innovative cores and cover stocks that perform well in the lanes. This brand is one to watch as it continues to grow in popularity.
Caring for Your Bowling Ball Investment
If you've decided to invest in a custom-drilled, personally owned bowling ball, you intend to bowl fairly often. Keeping your bowling ball in the ideal strike condition requires regular maintenance. The most important tip for care is to address oil accumulation regularly, especially with urethane and reactive resin cover stocks.
After every pass down the bowling lanes, you should clean the oil off of the cover stock with a microfiber cloth. Should your cover stock absorb the oil, you'll lose the ability to grip the lane and hook toward the pins.
Even though you've consistently wiped the bowling ball during play, you're not done when the game ends. Purchase an appropriate ball cleanser from BowlerX.com and use it after every single bowling match. Some DIY minded bowlers make their own cleaning concoction, but it's not something we recommend.
These steps will keep your ball in game worthy condition for longer, but eventually you will need to take your ball in to the pro-shop for a deep cleaning or refinishing as only these experts can provide. Bowling pro shops have special ovens to heat the oil out of the balls and grinders to lightly refinish the ball without damaging the required markings. While some attempt these processes at home, we strongly discourage it. Why risk damaging your investment without the proper expertise or equipment?
Come to BowlerX.com for the latest upcoming Roto Grip bowling ball releases. You can shop with us at any time of day or night, and we'll be happy to help you make purchase decisions. We know bowling well! To pick our brains or place an order, check out our website or call us at (844) 269-5379.