Have you been wondering where to buy bowling balls? Look no further than BowlerX.com. Our experts can help you pick the best ball and brand for your bowling needs.
BowlerX.com is rated #1 for customer service, pricing, and product knowledge. Since 2008, our family owned business has been trusted by customers as one of the largest online bowling retailers in the country. As an authorized dealer for all of the brands we offer, we stand behind every sale, and you can be sure that you will receive first quality products from us at the lowest prices.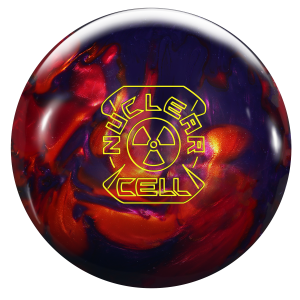 We also carry a wide range of must-have bowling equipment for everyone from professionals to new bowlers. Choose from our huge selection of wrist braces and supports, grip sacks, ball cleaners and polish, towels, bowling tape, bowling gloves, bowling bags, and a wide range of other products.
Some of our Favorite Brands
Our favorite brands of bowling balls at BowlerX.com include:
Brunswick- Brunswick has been making bowling balls since the 1880s, making them one of the oldest and most successful bowling companies in the world.
Columbia 300- Started in Ephrata, Washington in 1960. Columbia Industries was the first manufacturer to successfully utilize polyester resin (plastic) in their bowling balls. Today, their parent company, Ebonite International, manufactures all their products.
DV8- This company is flashier and edgier than the typical bowling ball brands. They were established in 2011 with the desire to manufacture balls for bowlers of all abilities and ages.
Ebonite- Founded in 1907 in Hopkinsville, Kentucky, Ebonite prides itself in being an industry leader that makes balls for the entire spectrum of bowlers, from professionals to beginners.
Motiv- Since the 1990s, Motiv has been manufacturing high performance cores for many of the top brands. These days they produce their own top-quality, powerful bowling balls that incorporate their patented graphic technology.
Radical- Phil Cardinale, a notable bowling ball innovator, founded Radical in 2010. The company produces entry level, mid performance, high performance, and polyester bowling balls for every skill ability.
Roto Grip- BowlerX.com customers love Roto Grip's high-performance balls. They have been in the industry since 1955. 
Storm- Many professional bowlers use Storm balls. They released their first bowling ball in the 1990s and have never stopped striving for excellence.
Track- Started in Solon, Ohio in the 1970s with the thought that they would produce bowling balls for bowlers who wanted to be on the cutting edge of technology, Star Track Bowling has now become Track.
The BowlerX.com Difference
Now that you know about some of the best brands in the industry, we think it is important that you understand why BowlerX.com is the supplier for you. Here's the BowlerX.com difference:
More than 2,000 top-quality products at the lowest prices
Authorized dealer for all of the brands we sell
We stand behind every sale
You will never receive seconds or blems
Easy online ordering
No hidden fees
FAST & FREE standard ground shipping
Simple return policy- no hassles and no questions asked
Knowledgeable, friendly customer service
We strive to maintain an extensive inventory in stock. Of course, there are times when particularly popular products fly off our shelves, but if we don't have it right now, we will get it for you fast!
We encourage you to visit BowlerX.com when you are trying to determine where to buy bowling balls. If you would like more detailed information about choosing the right ball for you, give us a call at 844.269.5379 or contact us online.