As the PWBA Tour is heading down the stretch with only one Major remaining, we reflect on the 2018 season to this point. What a huge year it's been for all of us at BowlerX.com
Back in October of 2017 we struck a deal with the PBA to sponsor the Mark Roth/Marshall Holman doubles event. What started out as an advertising inquiry, turned into a title sponsorship deal (way to go Samantha & Tom J ). It was a big leap for our company. The thoughts of the unknown, the what if's… should we, shouldn't we… We threw caution to the wind, which for me personally, is almost unheard of.
Then, before we even knew what we got ourselves into, we decided to do what seemed like the next logical step, become the title sponsor of a PWBA event as well. After all, why would we support one without the other? So, in January of 2018 we agreed on a deal to become the title sponsor of the Twin Cities Open.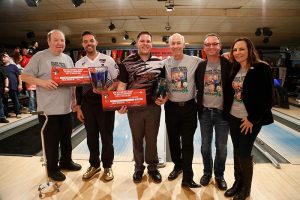 The number one question my wife Krista and I have been asked this year is "Has it been worth it?" The answer has typically been something like, "We're very happy with the partnership and we'd like to continue it for years to come." That is the business answer. The personal answer is, absolutely! Being able to give something back to this sport that we love has been incredibly rewarding for us. The more we get to know the people involved and the players, the more sure we are that we are doing the right thing. We feel that professional bowling is integral to the future of our sport. It provides a platform for the greatest players in the world to be seen by millions of people who enjoy the "Game" of bowling and at the same time it inspires many of those same people to want to understand more about the "Sport" of bowling.
Here's to a groundbreaking 2018 season for BowlerX.com..
What does 2019 have in store? Stay tuned
BowlerX.com – For the Love of Bowling
#BowlerX #ForTheLoveOfBowling #TeamX #PBA #PWBA Professional Bowlers Association (PBA) Professional Women's Bowling Association – PWBA