If you're for real about your bowling endeavors, you need to visit BowlerX.com to buy Lord Field bowling shirts online. They're well-suited to the professional as well as the casual bowler, providing a competitive advantage physically and psychologically.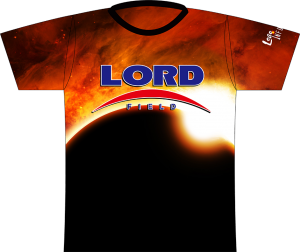 At BowlerX.com, you'll find a plethora of apparel, balls, bags, shoes, gloves, books, videos, and more – all related to the greatest sport in the world: Bowling. Our large inventory holds more than 2,000 separate products, and we can quickly find anything that we don't have. We are the online bowling superstore!
As your go-to source for all things bowling, BowlerX.com is known for quality goods, fair prices, and excellent customer service. The love of bowling is what drives us as we interact with our customers.
In 2010, BowlerX.com was born. With a physical location at our pro shop in Bethlehem, PA, we're spreading the passion for bowling in the online marketplace and the physical space as well. Schedule an appointment for Silver-Level coaching at our pro shop in Town and Country Lanes to take your bowling skills up a notch.
Shop Wisely for Your Bowling Shirts
Blindly choosing the first bowling shirt you like is not the best way to approach shopping for bowling apparel. You'll be shocked to discover the impact a bowling shirt has on your game. While the psychological effect of having professional level attire is documented, the fit is also important.
A bowling shirt needs to fit well. If it's too loose, the ball or your arm could snag, interfering with the release, and if your shirt is too tight, your body's movement will be limited, disrupting proper form.
The distinctive nature of modern bowling shirts will help your league team stand out in the alley, and the customizations we provide will help the crowd know who deserves the most cheers. Sponsorship displays are also welcome on our bowling shirts.
Buying online often results in returns because of an imperfect fit or a slight difference in color or appearance. In these cases, we welcome returns without questions. All we need is that you return products in new condition, no more than 30 days from purchase, and in double bags or boxes for protection.
The shirts you're planning to buy from BowlerX.com come in all sizes from Youth Small to 6XL with all neck styles ranging from crew neck to V-neck, sash, and polo shirts. From preppy to comfort-seeking, every member of your bowling team will find the type of collar they prefer.
All Bowlers Welcome
We make it simple to shop for bowling supplies on BowlerX.com. Regardless of your skill or knowledge, we can guide you to the best products for you. Our bowling shirts will promote confidence and make the right impression on your date, competitors, and fans.
The customer support we provide is top-notch. At the heart of every customer interaction is satisfying service and merchandise. We aim to build loyal customers, and that's what we do by providing remarkable quality, free shipping, and superior assistance.
Order When You're Ready
With our website, you can buy Lord Field bowling shirts online at any time of day or night. You can also call (844) 269-5379 for answers to questions or help with orders. Depend on BowlerX.com to be your source of info, products, and passion for bowling.